Aluminum foil is one of the most versatile kitchen staples. We use it for everything from wrapping sandwiches for lunch, to cooking dinner in the oven, and even for getting your hair colored!
However, as you'll read below, this wonder product comes with a whole host of problematic consequences – both for your health and for the environment.
That's why we've researched the best aluminum foil alternatives, so that the next time you go to cover or cook food, you can do it with complete peace of mind.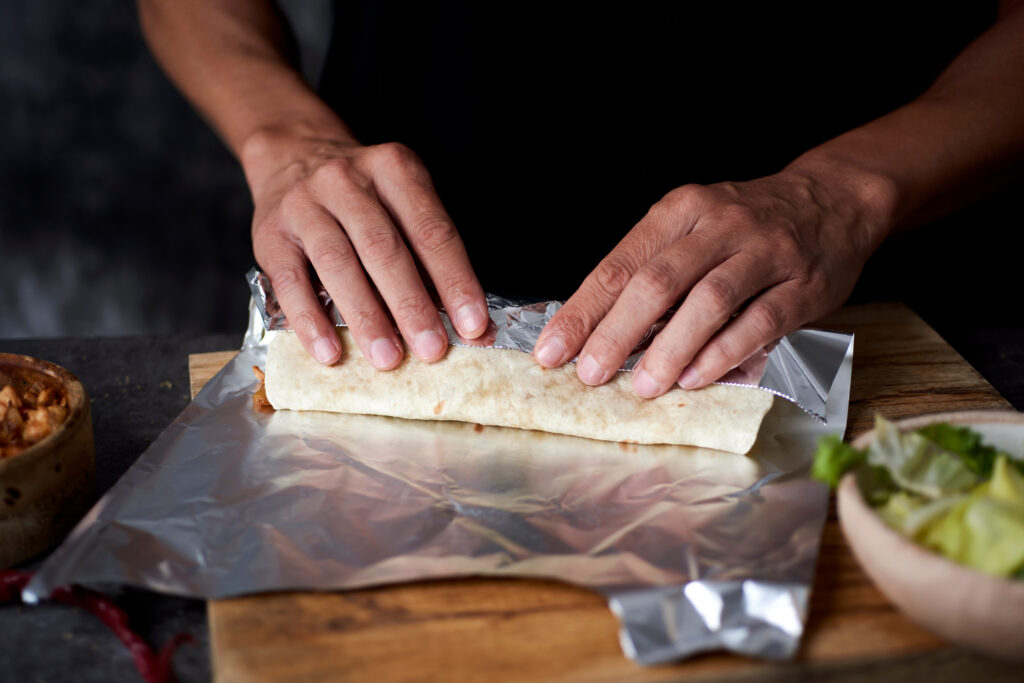 Why look for a substitute for aluminum foil?
There are many reasons why we should be making responsible choices and looking for a sustainable alternative to aluminum foil. The first reason is to protect the environment.
Aluminum is manufactured from a raw material called bauxite, which is mined in countries such as Brazil, Australia, and India. The mining process uses a lot of energy and has been shown to release high levels of emissions into the atmosphere.
The results of mining can also lead to the contamination of local water supplies, and the subsequent water pollution is hazardous for marine life, birds, mammals, and humans. These all seem like good reasons why we should seek out a foil substitute, but even there's more to consider.
Aluminum is also difficult to dispose of at the end of its lifespan, and studies show that around 46% of aluminum takeaway packaging and tin foil ends up in landfill each year. The material can take decades to break down as it's not biodegradable.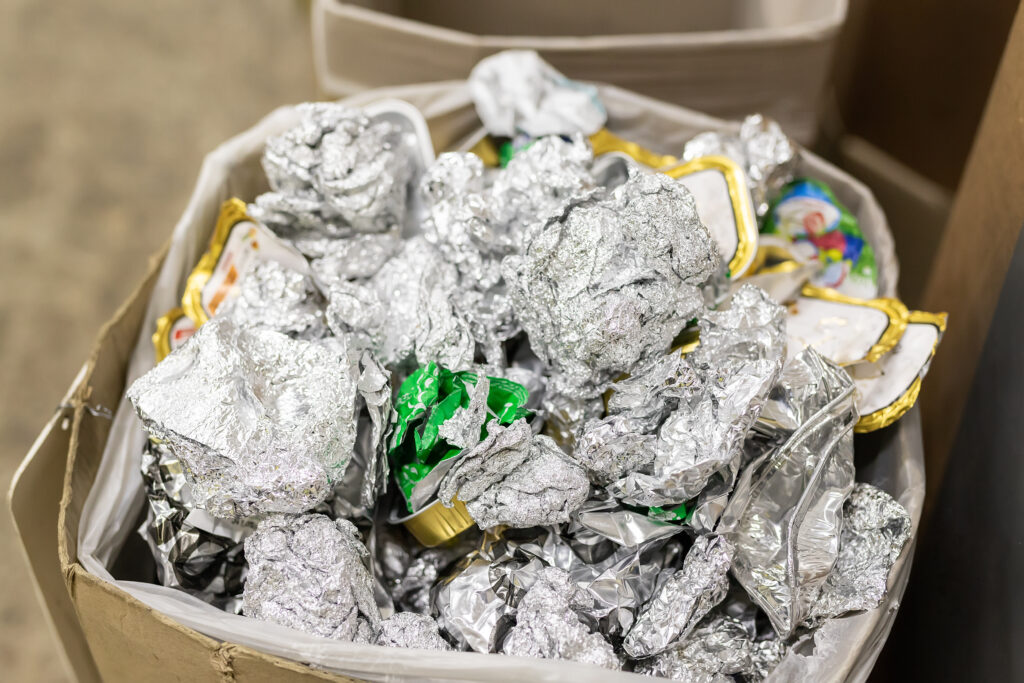 There are also safety concerns when it comes to aluminum exposure from cooking or storing your food in the product. Aluminum has the potential to leak during cooking due to the heat, which in turn can cause health risks such as raising the risk of Alzheimer's disease and cancer.
You'll be relieved to know there are several good eco-friendly alternatives to tinfoil on the market today. In the list below, we have detailed a selection of better options that can be used for grilling, baking, and covering food – which are made from renewable resources, and are better for your family's health.
Related Reading: Eco Alternatives to Cling Film (Plastic Wrap)
---
Best Tin Foil Alternatives for Cooking
Many of us ask is there a green alternative to aluminum foil? Yes, there is! From using cedar wraps and baking sheets, to wrapping sandwiches seaweed wraps, there's an eco-friendly, safer alternative for aluminum foil to suit your preference and needs.
To use, simply soak the cedar wraps in hot water for approximately 5 minutes prior to use. It softens the material, allowing for seamless wrapping and helps to lock in moisture. Then place your chosen food in the center of the wrap and tie with string so the contents remain intact and don't spill out. Then unwrap to enjoy delicious food with family and friends.
Aside from being super easy to use, many cedar wraps are made with wood sourced sustainably from responsibly managed forests and they are compostable too, which means their environmental impact is low.
Cedar wood wraps can be purchased easily online, are a superb alternative to foil and can be ordered in pack sizes to cater to your cooking needs.
Stainless steel sheets don't leak nasty chemicals during the cooking process like aluminum foil does, and they are not coated with a non-stick layer, so no harmful chemicals transfer to your food.
They are easy to use for baking, simply grease the tray or line with paper and place your chosen ingredients on board ready to pop in the oven.
Finally, stainless steel is one of the most recyclable and renewable materials on our planet. It can be broken down and used to make cutlery, surgical instruments and even jewelry, so even when you've finished using the item, the materials don't go to waste.
It's non-stick, heat resistant and often comes in a roll which is easy to cut to the desired size.
It's perfect for parceling food, such as veggies, fries, and burgers, can be used to roast or steam vegetables, chicken, or fish, and can line trays for baking cookies or bread. In fact, you may have noticed that many Asian restaurants present dim sum on parchment paper.
The paper is thin, yet coarse and can be purchased bleached or unbleached – opt for a Quilon free, brown unbleached parchment paper as it contains no toxins. It can also be heated to over 400 degrees Fahrenheit – depending on the brand. It's resistant to fat and water, plus, it's taste free, lint-free and produces no odor.
To use parchment paper in the oven, just wrap food or line a tray with it, avoid the sides and place the food in the center ready for cooking.
From an environmental perspective, the brown-colored, unbleached parchment paper is also 100% biodegradable and breaks down easily when cut into smaller pieces and placed in your compost, unlike aluminum foils.
---
Best Aluminum Foil Alternatives for Food Storage
In recent years, we have become more aware of the issues arising around food wastage, and rather than throw excess food away, we are now seeking economical and health-safe food storage solutions.
If you're looking for what to use instead of aluminum foil for storage, we have listed a few sustainable options below, ranging from silicone food covers and beeswax food wraps to glass containers and cloths.
They are often used for cooking pasta dishes, roast vegetables, meat and fish, baking desserts and more, and they can be purchased in a variety of sizes with lids for storage depending on your needs.
These airtight glass containers don't absorb any odors or colors, they are long lasting and scratch-resistant, often lasting years. They can be purchased in multiple quantities too, as they are easy to stack and store, helping to save space in your kitchen.
The great thing about borosilicate glass is that even after its end-of-life it can be recycled several times over, or transformed into different items for another use, such as bottles or jars. Borosilicate glass is an often-used material in laboratories for test tubes and beakers, and for optical equipment like telescopes.
Ideal for covering salads, liquids, vegetables, cheeses, and snacks, they are made from 100% food-grade silicone which is BPA free and non-toxic.
The reusable silicone covers are safe to use in freezers and can be washed with boiling water ready for the next use.
When their lifespan is complete, silicone covers can be recycled responsibly, and the materials can be used again multiple times in different products.
Beeswax wraps are easy to use too. Prior to food storage, just use the warmth of your hands to make the wax cloths pliable and soft, then when you're ready to cover the food, seal the wrap tightly to lock in freshness.
They are a better choice to wrap sandwiches in for picnics or for storing school lunches and can be ordered in different sizes to suit your needs. In fact, organic beeswax food wraps can be used with most food items except for raw meat and fish.
The wraps are also biodegradable and compostable, making them safe for the environment unlike aluminum foils which can take years to decompose.
Organic cotton cheesecloth can be used for food prep in addition to storage as they are fine enough to strain liquids or can be used to make jams and cheeses.
Many food cloths are certified as organic and contain no chemicals, plus, they are plastic free and can be cut to a preferred size. Cotton cloths are good for the environment too. They are biodegradable, and decompose easily, provided there are no nylon, polyester, or other synthetic materials present.
These wraps are easy to use, and they don't require any preparation as they are ready to cut into smaller pieces or to wrap sushi, rice, and vegetables.
Seaweed wraps are also healthy and nutritious, packed with B12 vitamins and minerals, plus, brands such as Ocean Halo sustainably source the seaweed from organic ocean farms, allowing you to consume with confidence. Also, as the seaweed wraps are eaten as part of a meal, there's no waste to worry about either!
---
Whether you are seeking out an alternative to tin foil for cooking or need the best alternative to aluminum foil for wrapping food for your children's lunches, hopefully you now have inspiration to change to a healthier, safer product, for you and the environment!