Applying sunscreen should be an essential part of your morning routine – it protects your skin from harmful UV-A and UV-B rays, which can cause sun damage and skin cancer over time.
However, although dermatologists recommend wearing sun protection every day, a lot of sunscreens contain toxic chemicals that could have negative long-term effects on your health.
Switching to a natural, non-toxic sunscreen gives you peace of mind that you and your family are not unknowingly applying something that could be unhealthy or unsafe. Your skin will thank you for switching to a formulation with safer ingredients!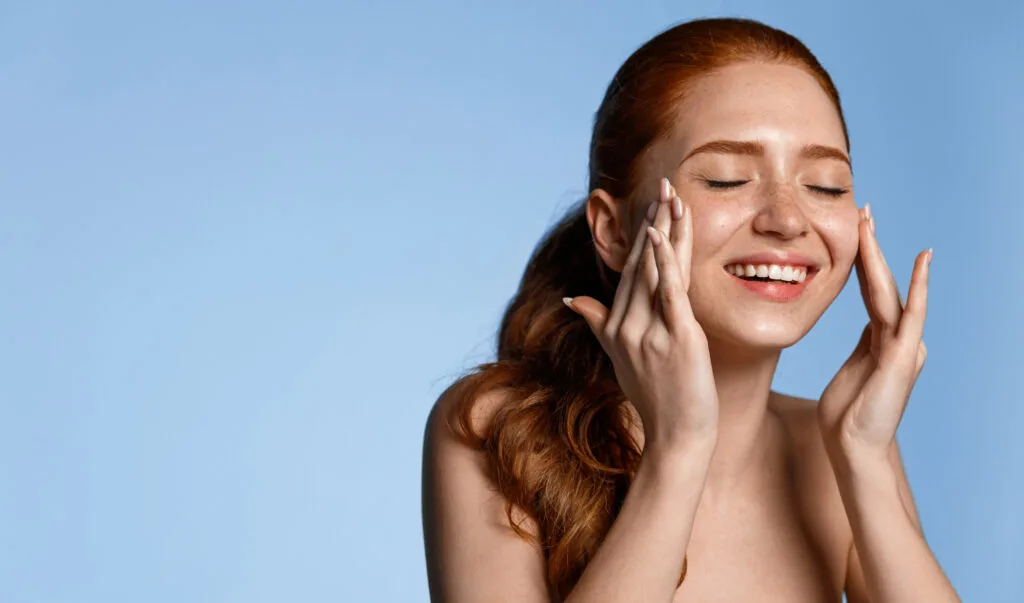 This article may contain compensated/affiliate links. See our full disclosure here.
Why Opt for a Non-Toxic Sunscreen?
There are two types of sunscreens: chemical sunscreen and mineral sunscreen. Chemical sunscreens contain ingredients that absorb the sun's rays and prevent them from damaging your skin. Many studies have found that these ingredients pass into your bloodstream after a single use and can remain in your body for extended periods.
Although there is no evidence that chemical sunscreen causes harm, there is research that proves the negative health effects of some of its active ingredients. Other studies suggest that these ingredients harm marine life and contribute to coral bleaching.
Mineral sunscreen is a safe, non-toxic alternative that uses zinc oxide or titanium dioxide – both natural ingredients – to create a reflective barrier on the skin and protect it from the sun, without harming your health.
Our Top Picks for the Best Non-Toxic Sunscreen

Best for the whole family – All Good Sport Sunscreen

Best for young babies & toddlers – Pipette Mineral Sunscreen

Best tinted sunscreen for your face – Ilia Super Serum Skin Tint
Which Sunscreen Ingredients Should be Avoided?
Many of the following harmful ingredients can be found in conventional sunscreens. Make sure you avoid these common sunscreen toxins when shopping for non-toxic SPF products:
Oxybenzone – excessive exposure to oxybenzone can cause skin irritation and hormone disruptions. It's banned in Hawaii, Key West, and other coastal regions for its deadly effects on coral reefs and aquatic life too.
Avobenzone – this chemical degrades when exposed to the sun, releasing harmful free radicals into your skin, which can cause skin cancer and sun damage.
Octinoxate – this chemical is banned in many parts of the world for its risks to delicate marine ecosystems.
Homosalate – studies associate homosalate with hormone disruption, which can be especially dangerous for pregnant women.
PFAS – these ingredients are known as the "forever chemicals" that take hundreds of years to degrade, polluting the environment and posing many health risks. Avoid ingredients with "fluoro" in the name to stay clear of PFAS.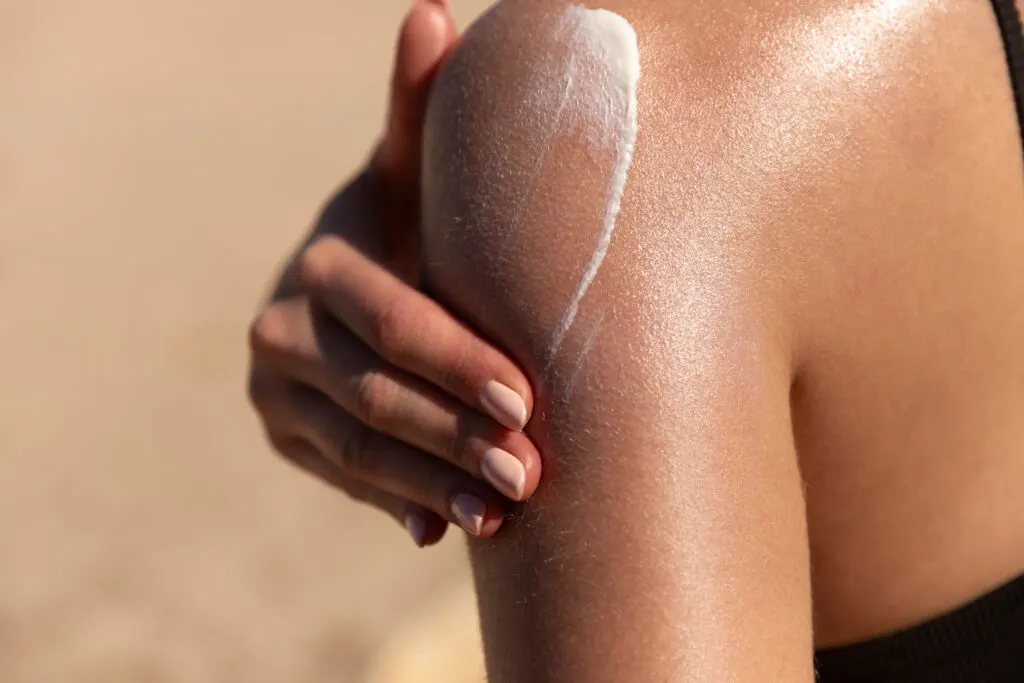 Things to Look for in a Natural Sunscreen
The safest non-toxic sunscreen should contain a combination of zinc oxide and titanium dioxide (natural sun protection) and no chemical filters. Be sure to choose the sun protection factor (SPF) that best suits you and the environment you're living in as well – SPF 15 blocks 93% of the sun's rays, SPF 30 blocks 97%, and SPF 50 blocks 98%.
You can opt for safer sunscreens with antioxidants that help your skin repair itself after sun exposure, fragrance-free formulations for sensitive skin, tinted formulations for your face, and even baby-specific sunscreens.
Facial sunscreens are formulated to not clog up your pores, while sunscreen for sport is often water and sweat-resistant (mineral-based sunscreens should also be reef safe). Stock up on a few different natural sunscreens to suit your lifestyle, so you're always protected from sun damage – no matter what the day brings!
---
Best Chemical-Free Sunscreen Brands
Chemical-free sunscreens use natural ingredients to reflect the sun and protect your skin. Here are some of our favorite products from the leading organic and non-toxic sunscreen brands.
---
Whether you're looking for the best non-toxic facial sunscreen or an all-around family sunblock, mineral sunscreen ensures that no harmful chemicals end up in the oceans or your body.
Many smaller brands are creating sun protection products with nourishing ingredients that boost your skin's health – bringing beauty, skincare, and sunscreen together to protect people and the planet.