Did you know that 80% of all ingredients in US beauty products have never been tested for safety? Read on for tips on how to determine whether or not an item is safe, and open your eyes to the world of natural beauty products.
---
A few years ago, I came across an article that described the "dirty dozen" of nasty chemicals commonly found in beauty products like makeup, perfume, and lotion.
Note how I said commonly. See, 80% of all ingredients in US beauty products have never been tested by the USDA for safety. And yet many of them have been linked to chemical-caused breast cancer, ovarian cancer, learning disabilities, hormone disruption, and even infertility.
This article may contain compensated/affiliate links. See our full disclosure here.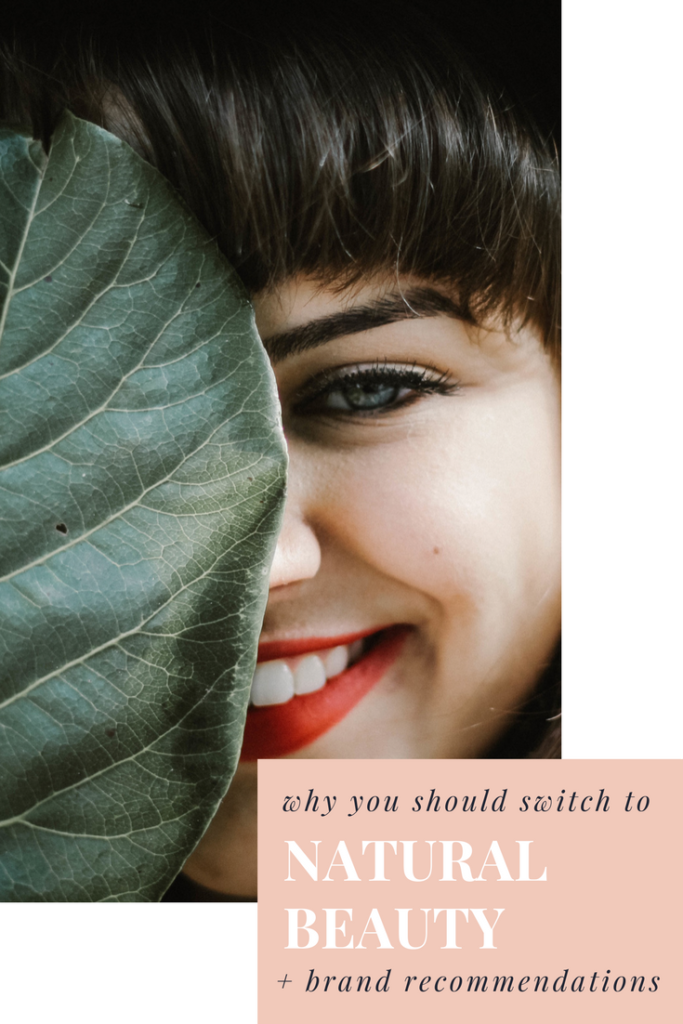 That's just the tip of the iceberg.
I also discovered that 60% or so of the ingredients used topically (so externally, on your skin and nails) is absorbed into the bloodstream through the skin. That gives me food for thought!
So, I committed myself to learning about the nasty effects of chemical-based beauty on the body.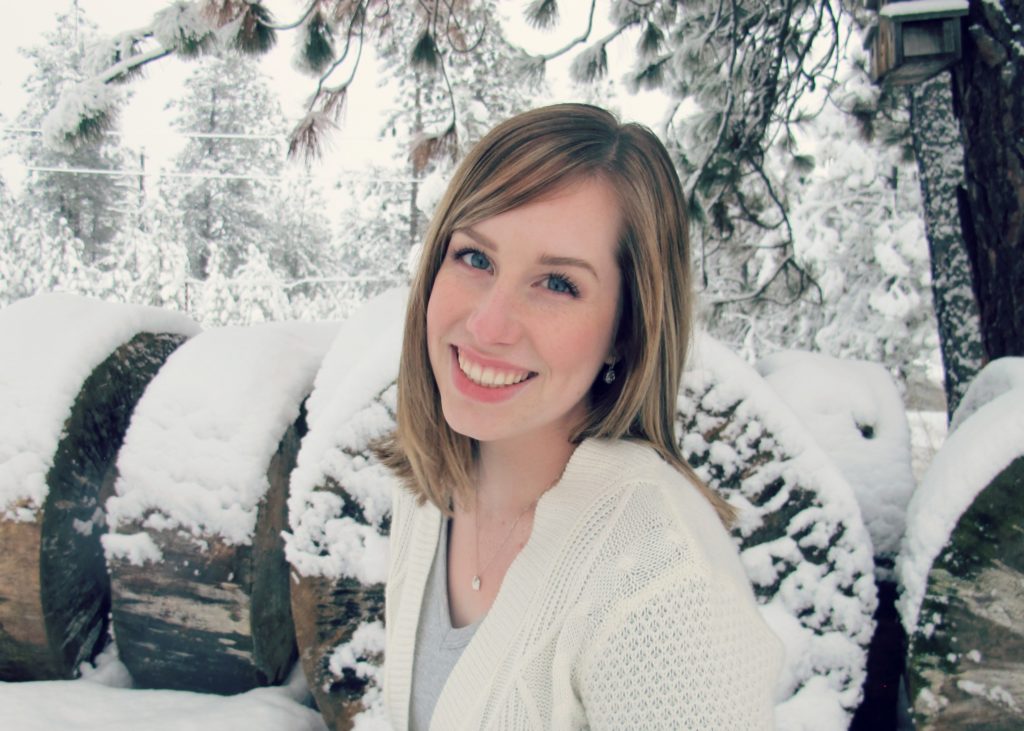 I wanted to know: Are there natural alternatives out there that will keep me safe? And will they work as well as the conventional, designer products I've been buying for years?
Over a period of testing new products and learning about their benefits, I learned that the answer is a resounding yes! You do not have to let the neglect of an entire industry harm your body; you do not have to settle. And you do not have to sacrifice your body for beauty.

How does this fit into zero waste?
Seeing as this is a zero waste blog, that is an excellent question. Personally, I believe it is possible to enjoy makeup in intense moderation while respecting the truth that the earth and its resources are valuable, and that we should not harm it.
There are many eco-friendly, all-natural brands out there that make manufacturing recyclable or compostable products a priority. As long as you simplify and purchase only products that come in sustainable packaging you should be okay.
Please note that this is just my opinion. There are many other zero wasters out there that would do things differently.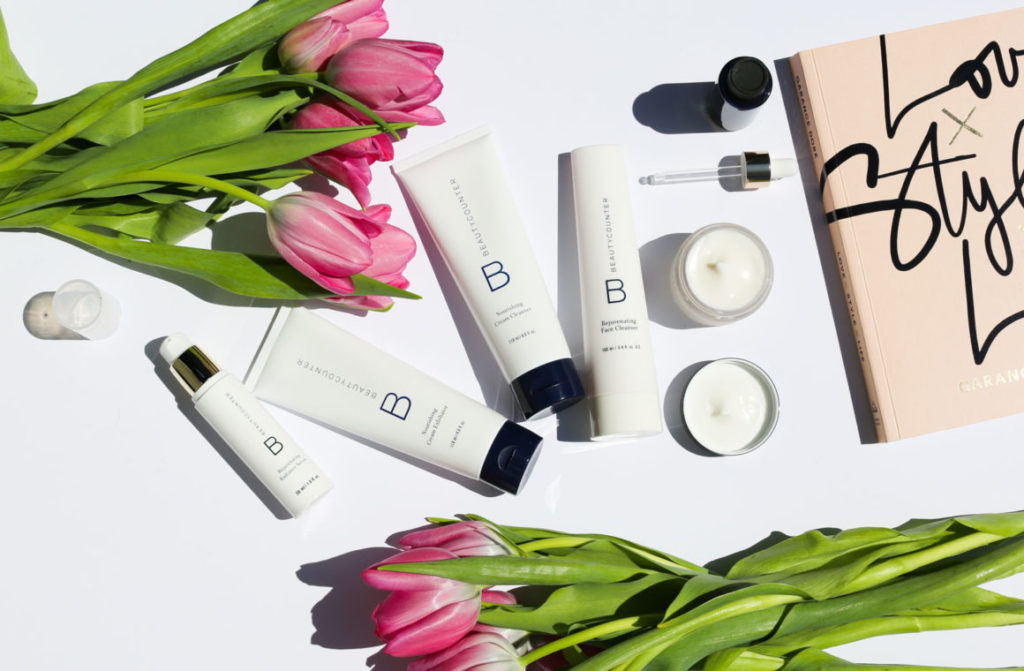 That said, taking this strategy requires some honest guidelines:
Commit to buying the bare minimum. If you need to look professional for your job or especially enjoy how makeup makes you feel, use it but buy less. And less by a lot.
Use up what you have first. It makes zero environmental sense to buy excess of anything. Do your research when you buy, and use it for the long-haul. No one needs 30 lipsticks.
Purchase makeup in recyclable or compostable packaging whenever possible. Beautycounter does this, Gabriel Cosmetics does this, RMS Beauty does this (see below). Look for products in bamboo, stainless steel, glass, etc.
If the product cannot be conventionally recycled in your city, look to see if the company itself offers a recycling program. Many eco-friendly businesses will kindly absorb the cost of recycling their packaging, which I love!
Don't settle for crap. Exclusively buy from natural beauty brands that value the environment and honor your health. Here are some keywords you can look for as you research: chemical-free, paraben-free, non-toxic, cruelty-free, and organic.

Natural Beauty Brands That I Love
The natural beauty world can be tough to navigate sometimes. It's hard to know which brands and products are worth your time. Lucky for you, I've tested quite a number in my time!
Here are a number of my favorites to get you started:
Vapour Organic Beauty – packaging made from recycled content.
Gabriel Cosmetics – runs a recycling program for its packaging.
Beautycounter – all products and packaging can be locally recycled, carefully designed lifecycle. Read our Beautycounter review here.
Juice Beauty – packaging made from recycled material.
Rahua Amazon Beauty – prioritizes recyclable, non-aerosol containers.
RMS Beauty – biodegradable, recyclable or reusable packaging.
Ilia Cosmetics – cases made from recycled aluminum.
Honeybee Gardens – prioritizes recyclable containers.
Pure Anada – offers refills for foundation, blush and eyeshadow.