This quick and easy guide will help you make amazing cleaning products out of ingredients you probably already have in your pantry! Plus, download your very own natural and safe cleaning cheat sheet.
---
Happy Monday world! Today, I will be walking you through everything you need to know to make incredible, all-natural cleaning products at home, using only ingredients that you likely already have in the house!
When I first started cleaning with homemade, all-natural solutions, I learned pretty quickly that there are really only a handful of supplies that I need: Castile soap, vinegar, baking soda, lemons and a variety of natural essential oils.
Each one of these ingredients is cheap, easy to find in bulk bins or recyclable packaging, and safe to use. Here's a free printable cheat sheet to get you started!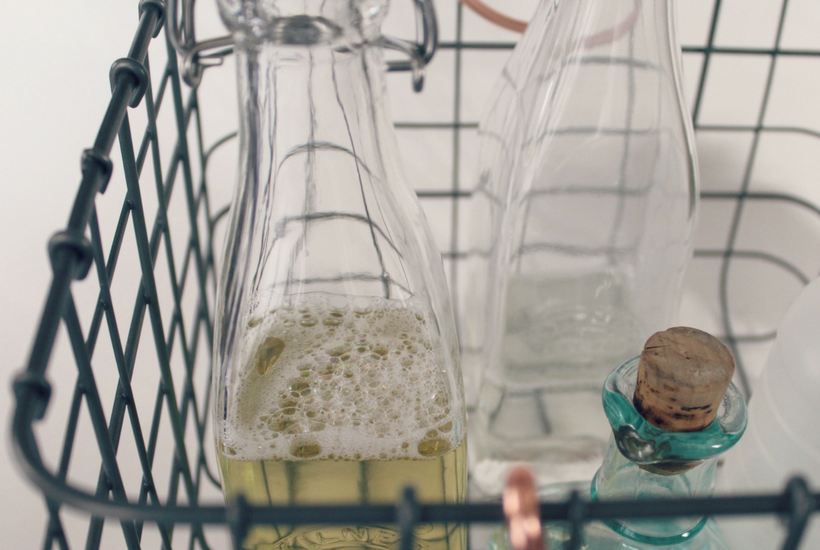 Your Quick Guide To Non-Toxic Cleaning Products
Castile Soap
Castile soap (also known as vegetable soap) is a product that I only recently started using after Josh and I started Zero Waste. It might be the most versatile product in our home! In fact, I'd consider it one of my best cleaning discoveries.
Castile soap is a hyper-concentrated form of olive oil, so most of the time you'll dilute it pretty heavily when you use it.
Here are a few common ways to use Castile soap
To wash dishes: Pre-dilute 1:10 with water and use with a scrub brush or sponge as usual.
To mop the floor: Mix 1/2 cup of soap with 3 gallons of hot water and use normally.
For all-purpose cleaning: Mix 1/4 cup of soap with a quart of water and pour into a spray bottle. Add in 1/4 tsp of tea tree or orange oil if desired. This also works to spot clean carpet!
As a fruit and veggie rinse: Toss approx. 1/4 tsp of soap in a bowl of water. Dunk your produce in the mixture and swish, then rinse in clear water.
I am super lucky to be able to buy Dr. Bronner's Castile soap in bulk at our co-op. If you have the opportunity to purchase this way, I highly recommend you do so! Otherwise, look for Castile soap in recyclable packaging or make it yourself if you're feeling brave.
This is my preferred choice: Dr. Bronner's Fair Trade & Organic Castile Liquid Soap – (Baby Unscented, 32 oz)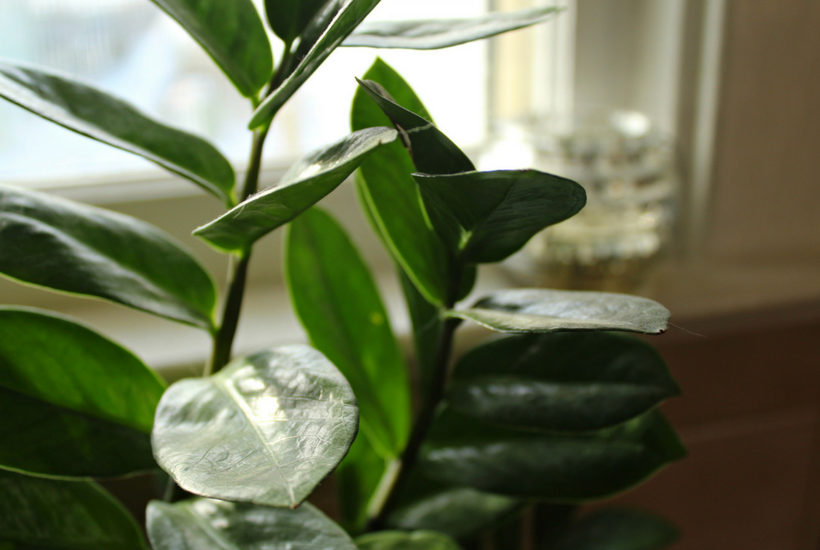 Vinegar
Vinegar is another miracle product in our home as it can be used to disinfect just about anything! If you really want to keep things simple, just start your natural cleaning routine with a 1:1 ratio of water and vinegar in a spray bottle.
Want a way to clean with vinegar without the overwhelming smell? Add in some essential oils (I like clementine and orange oil) or infuse the solution with citrus peels for a while to completely mask it.
Here are a few common ways to clean with vinegar:
As an all-purpose cleaner. Start with the basics and make a 1:1 water and vinegar solutions. Use as you would any other surface cleaner.
To shine the shower. Vinegar does some incredible work on soap scum and mineral buildup. Just use a soaked rag or sponge to scrub a bit.
To cleanse murky glasses. If your glasses look like they've been through a sandstorm, try soaking them in vinegar for a few minutes, then wash as normal. For especially tough clouding, scrub with baking soda first.
Worth knowing: Vinegar should never, ever be mixed with bleach or hydrogen peroxide. That's bad. Second, vinegar's cleaning properties fall apart when mixed directly with baking soda, so keep them separate. Yay chemistry!
Baking Soda
Let's just say there's a reason I buy a few pounds of baking soda at a time… There are so many incredible uses for this product, it's not even funny. Let me share my secrets!
Here are a few ways to clean with baking soda:
As a cleaning paste. Mix with a small amount of water till you have a paste the consistency of toothpaste. Use on walls, grout, or other tough spots to buff away nasty spots.
As a deodorizer. Mix baking soda with a few drops of the essential oil of your choice and it becomes an all-natural air freshener! I sometimes put small satchets in shoes that need some love, or sprinkle on carpets before vacuuming.
To absorb grease. If you spill oil on the garage floor, in the kitchen, or on the BBQ, you can cover the spill with a baking soda and water paste then wipe up and rinse. For really tough spills, let the mixture sit on the spill overnight.
You should be able to find baking soda at most any bulk bin store. However, if you don't have access to bulk, I recommend purchasing in recyclable paper or cardboard.
Lemons
Lemons make me so happy! They truly are the most versatile fruit. Try cleaning a little copper with a lemon and you'll see what I mean.
Here are a few common ways to clean with lemons:
To shine metals. I have a lovely little copper french press that I shine with a quarter of a lemon. It's really that simple!
To use as an exfoliating sponge. Cut a lemon in half and dip in some salt. You can use it like an exfoliating sponge to scrub away tough spots on cutting boards, countertops, etc.
To brighten laundry without bleach. Fresh lemon juice can be added to loads of white laundry to brighten them up, bleach-free.
As a sink disposal freshener. Toss a mixture of lemon peel and kosher salt in your garbage disposal to get rid of any stink.
Essential Oils
Essential oils are a great addition to any cleaning solution. These days, I use them in my all-purpose vinegar solution to add a nice scent and toss a few drops in with my laundry.
These are my favorite essential oils for cleaning:
Lemon: Antibacterial and antiviral.
Rosemary: Antibacterial and antiseptic.
Eucalyptus: A natural germicide.
Cinnamon: Antibacterial and antiseptic.
Orange: Works to break down grease and oils.
---
What's your non-toxic cleaning secret? Share what you know!