There's no denying that your new bundle of joy is bound to make a lot of mess, but it's how you choose to contain it that can have a big impact on the health of your baby, the planet, your wallet, and your lifestyle.
Taking care of your baby is just as important as taking care of the environment that they're going to grow up in! But it can be confusing trying to navigate the various diaper and baby wipe options available. It's also important to choose eco-friendly diapers that are going to fit in with your budget and lifestyle.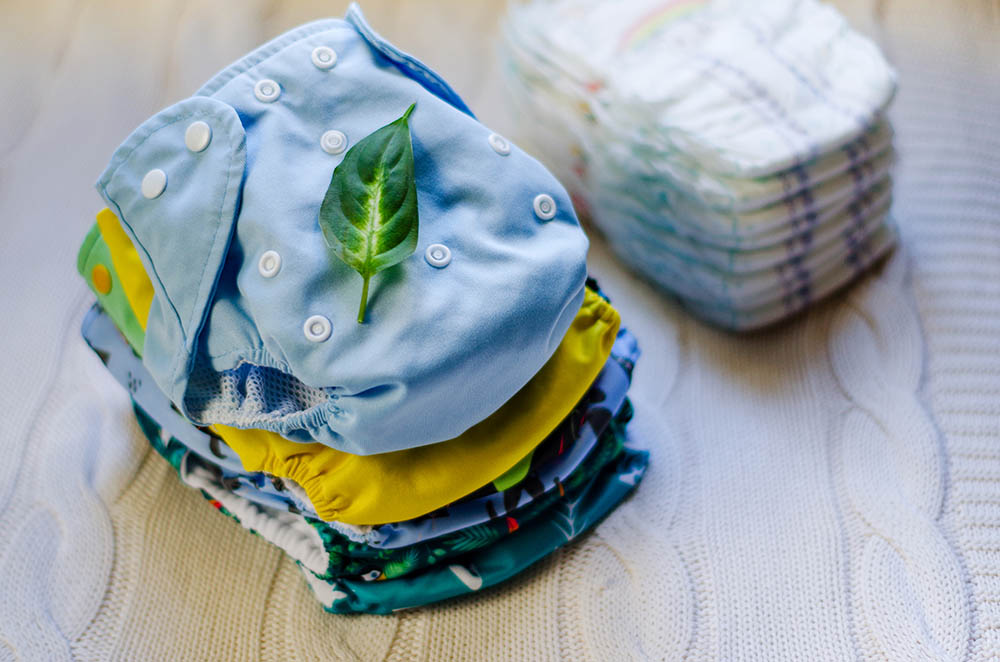 If you're looking for a way to be more eco-friendly in your family and home life, then eco diapers are most definitely an area you can make a big difference in. Did you know that over 18 billion diapers end up in landfills each year in the US alone?
Add to that the fact that most traditionally-manufactured disposable diaper brands contain traces of dioxin – a harmful chemical that's been classed as carcinogenic, and you've got a couple of pretty compelling reasons to switch to one of the best environmentally friendly diapers.
Related Reading: Best Non-toxic Baby Bottles
Cloth Diapers vs Disposable Diapers
While many who lead a (or are working towards a) zero waste lifestyle may think cloth diapers are inherently better for the environment, the issue is a little more complicated than it may at first appear.
While we can probably all agree that traditional diapering is unsustainable – that is, when companies make no effort to source sustainable materials, use environmentally damaging chemicals and manufacturing processes, and package their goods in plastic. But what about eco-friendly disposable diapers?
That's when things get a little murkier.
One report suggests that the environmental impact of laundering a reusable diaper is just as bad as buying disposables. "For one child, over two and a half years, these impacts are roughly comparable with driving a car between 1,300 and 2,200 miles."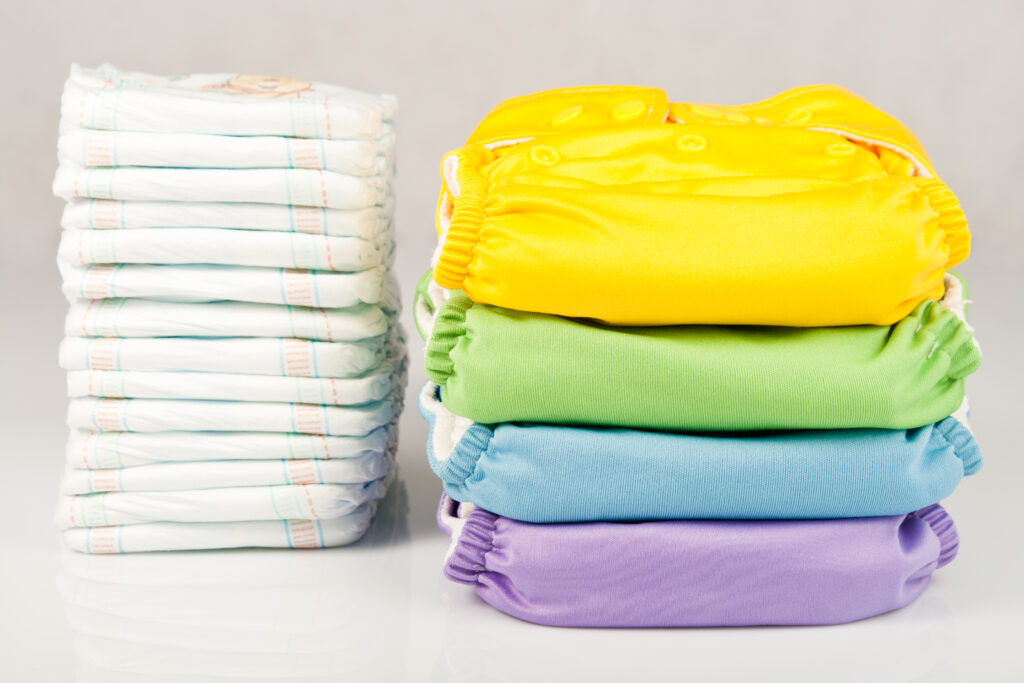 Add to that, that not all reusable diapers are created equal. Some use plastics in their leak-proof outers. Others use microfiber inserts that have proven damaging to our water systems.
The case can then be made for environmentally-friendly disposable diaper alternatives. Diapers that, although have to be thrown out at end-of-life, use sustainable materials and systems in their manufacturing process, are at least partially biodegradable (although manufacturers' claims are sometimes vastly exaggerated as most landfill environments make breaking down a very long process), and fairly produced.
---
10 Most Eco-Friendly Diapers
Ready to look at some alternatives to traditional disposable diapers? We've rounded up the most earth-friendly options. So whether you're looking for non-toxic disposable diapers or cloth reusable diapers, you're bound to find the right eco-friendly option for you & your family.
---
Which of the Best Eco-Friendly Diapers will you choose?
The best eco-friendly disposable diapers help you decrease your household waste, while being safer for your baby too.
I hope this article has provided you with some new must-have products when it comes to finding convenient and earth-friendly diapers. It is important that we all make little changes in our spending habits and support businesses that are contributing to more sustainable materials and a healthier planet for future generations to come. More than ever, we need to protect our environment for our little ones to live a better life in the future.
When it comes to our children, we can all agree that they deserve only the best. Next time you're at the store, why not make the switch to the most environmentally friendly diapers? You'll wonder why you didn't start sooner!