If you're an avid gardener, you probably already have a pile lying around, and if you're a new plant owner, you'll see how easy it is to amass a collection of what almost all plants come in these days: non-environmentally-friendly pots.
It's a shame that plants, which are so natural and beneficial, come in materials that are harmful to the environment, but if you want a lush garden or indoor oasis, these kinds of pots are hard to avoid.
While this may sound like a cause for despair, there are ways to repurpose and recycle plant containers so you can mitigate the impact of plant packaging and still satisfy your green thumb.
---
Why are typical plant pots harmful to the environment?
Most plant pots are made of plastic, and, like all petroleum-based plastics, they are not biodegradable. Unless they're recycled or repurposed, they end up in landfills that produce harmful greenhouse gases, or they make their way into bodies of water.
Being so thin and flimsy, plant pots are even more likely than some other plastics to break down into microplastics that can enter the water supply and food chain.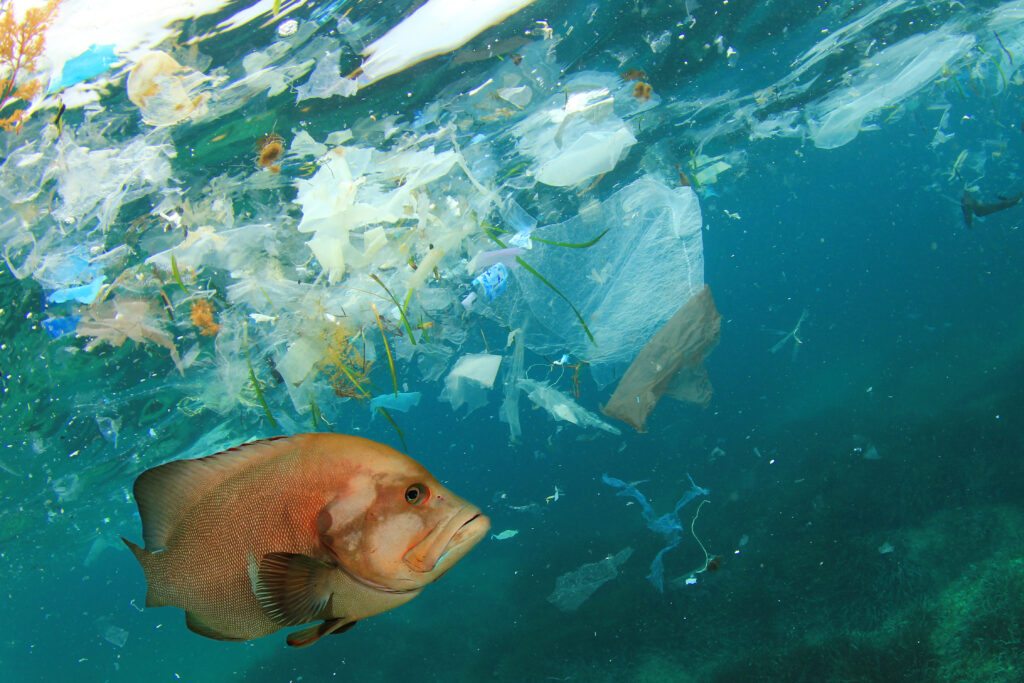 What about terra cotta, ceramic, or cement pots? Are these bad for the environment?
Terra cotta, ceramic, and cement are also NOT biodegradable.
It's a common misconception that because these are made of natural materials, they will break down, but the process of firing or hardening them makes them impervious to water and air.
If you bury these, they will disturb the natural soil, potentially making it less fertile or depriving it of nutrients.
These materials also require a lot of resources to produce. Terra cotta and ceramics are fired at temperatures around 1700 degrees, which takes a lot of power.
The impact of cement is even worse. The Guardian reported that if the cement industry were a country, it would be the third-largest producer of CO2 emissions.
Can you recycle plant pots in your normal recycling bin?
For plastic pots, it depends on where you live. Chicago, for example, does not accept plant pots at the curb because they're usually contaminated with dirt and made of plastics not accepted for recycling there.
Seattle, however, does accept plastic plant pots at curbside recycling as long as they're clean.
Terra cotta, ceramic, and cement pots cannot be recycled. They must either be repurposed, broken down for reuse by a special facility, donated, or thrown out.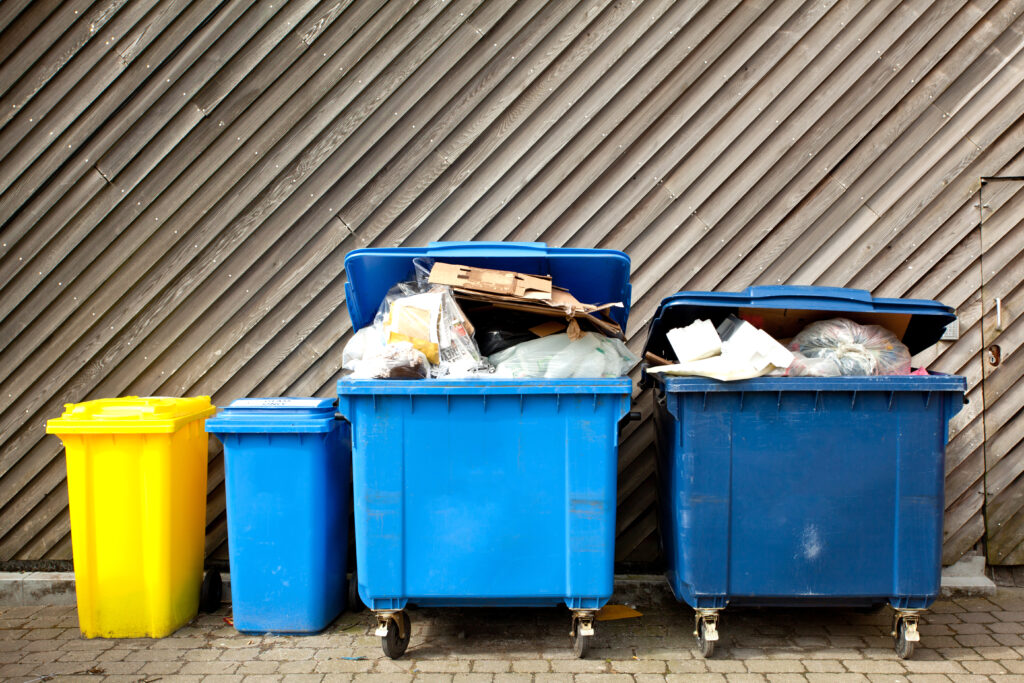 ---
How to Recycle Plastic Plant Pots
If you don't live in a country/city that allows you to recycle plastic plant pots in your normal bins, there are some other options for plant pot recycling.
Recycling Plant Pots in the USA:
The following establishments in the USA offer plant pot recycling.
The Home Depot's recycling program reuses and recycles pots. If your pots are still good, they will refill them. If not, they send them to their recycling partner which will turn them into new pots, trays, and baskets.
Not only does this keep waste from landfills, but this allows them to recover upwards of 60% of the energy from the original product.
Plastic plant pots are just one of the many things you can recycle at Lowe's. They also accept lightbulbs, plastic bags, batteries, and phones for recycling.
If you don't see a special area in the garden center, make sure you ask around, since sometimes the signage related to recycling isn't obvious.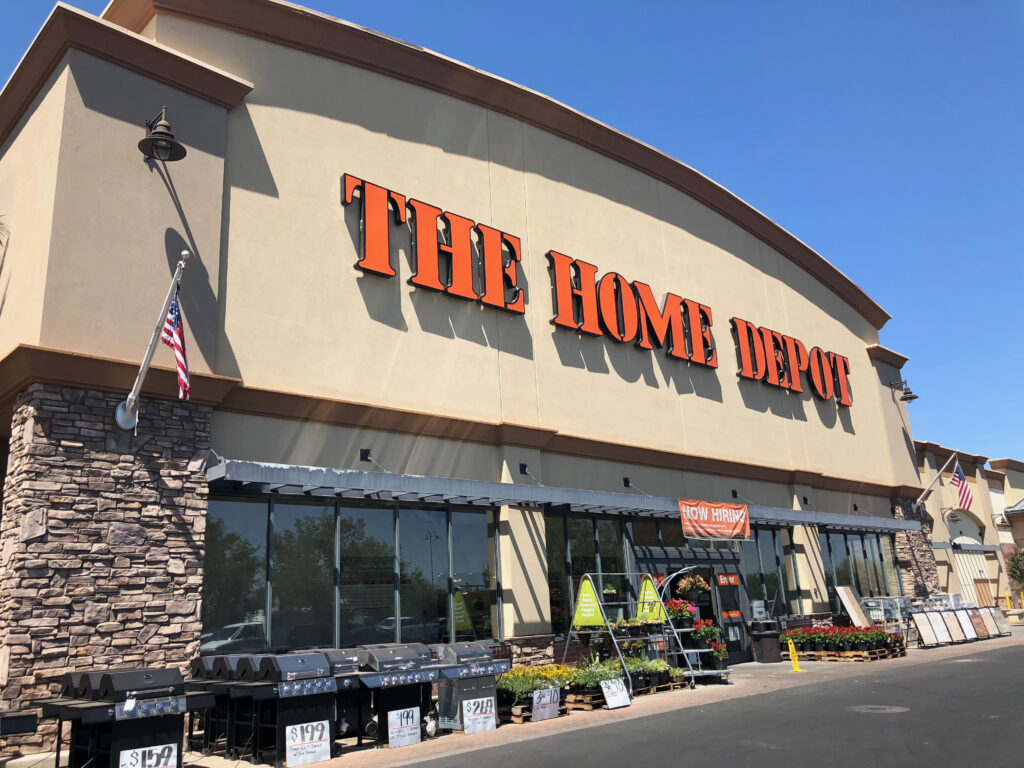 Where to Recycle Plant Pots in the UK:
The following forward-thinking companies offer a solution for your used plastic plant pots in the UK.
UK-based Dobbies accepts any kind of plastic trays or pots for recycling as long as they are not polystyrene, but you must wash them first.
Dobbies also works with their supply chain partners to eliminate as much plastic packaging as they can.
Nottcuts reportedly accepts both plastic pots and trays made of polystyrene for recycling, though they don't advertise this initiative on their website.
Recycle Plastic Plant Pots in Australia:
Where to recycle your plastic pots in Australia comes down to where you live. The following may give you some ideas about where to start.
Local Garden Centers & Nurseries
In Australia, plastic plant pots are more likely to be accepted for curbside recycling, but check with your local council first. There don't seem to be any big chains accepting plant pots for recycling in Australia, but people report that many local nurseries accept plastic pots for reuse.
Polymer Processors (VIC)
For those living in Melbourne or greater Victoria, Polymer Processors accepts any quantity of plastic pots at their recycling facility located in Braeside.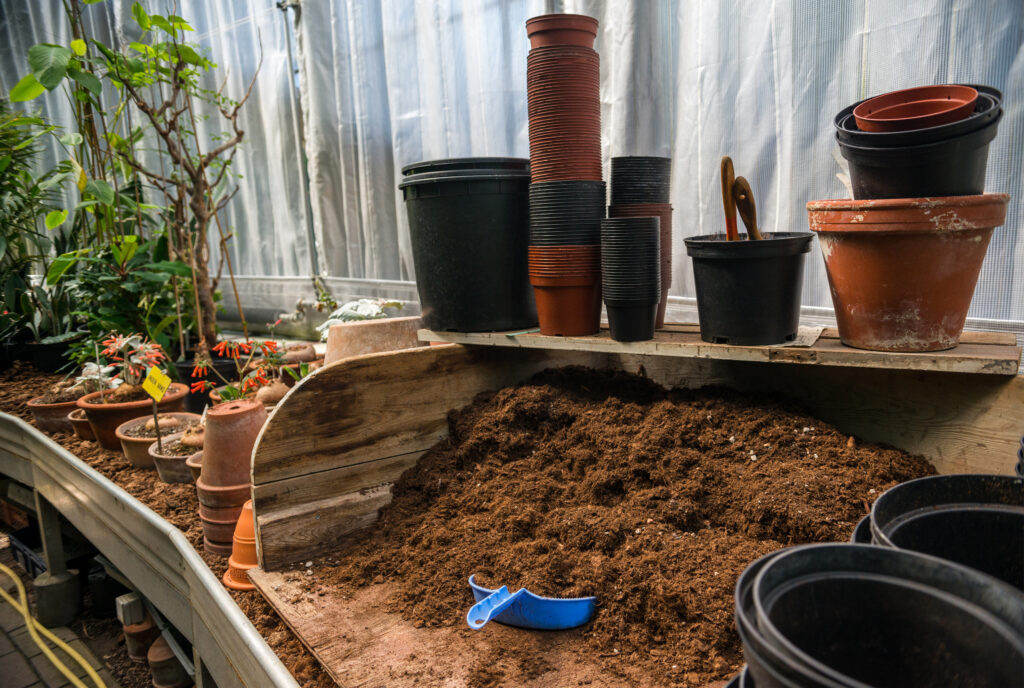 Recycling Plant Pots in New Zealand:
Kiwis have more of a challenge it comes to recycling plant pots. They're unlikely to be accepted by curbside recycling, and no major chains there seem to be accepting them for recycling at this time. However, local garden centers may take intact ones for reuse.
---
How To Repurpose Plant Pots
If it's not easy to recycle plastic flower pots, there are plenty of ways to repurpose them.
Reusing Plastic Pots
In the garden:
In the garden, you can simply use pots again when growing things from seeds or cuttings. You can even paint (using non-toxic paints) them if you want to spruce them up a bit.
If you're not crafty, recycled flower pots make great dirt scoopers, sifters, frost protectors, and tool holders. You can turn pieces of broken pots into plant markers or use them to repair minor damage on other pots.
Indoors:
If your nicer-looking indoor pots don't have drainage holes, you can use plastic pots as an inner layer.
Cleaned plastic pots can also help you organize and store small items in your home.
If your pots are broken or cracked, you can paint them and make holiday decorations or plastic mosaic art pieces.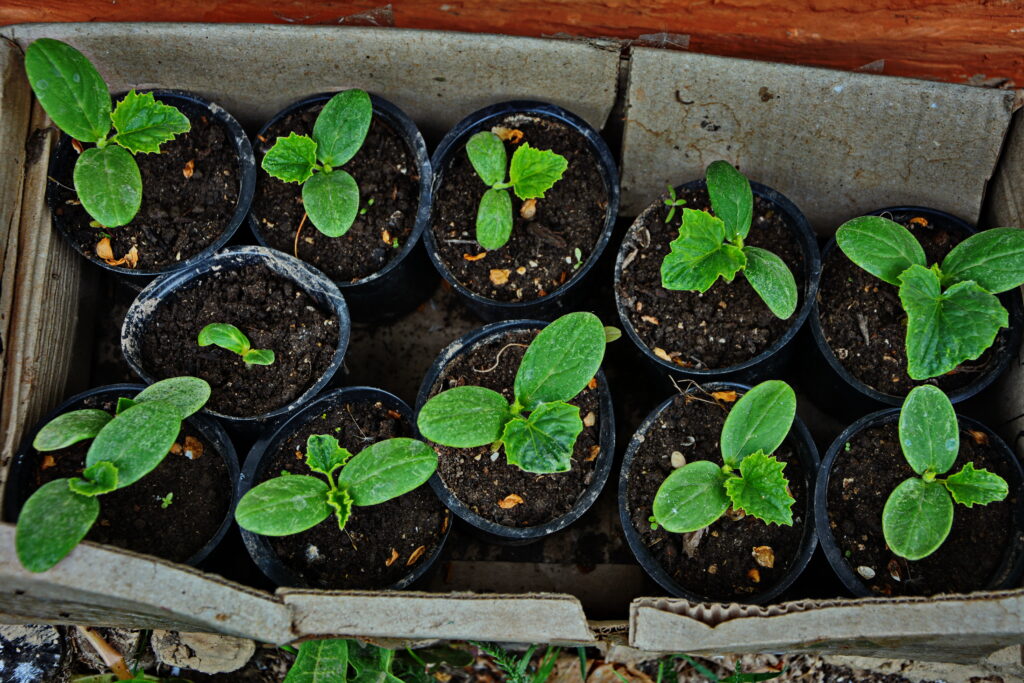 Reusing Terra cotta and Ceramic Pots
In the garden:
Terra cotta or ceramic pots can be made into a variety of things like bird feeders, small grills or smokers, wind chimes, and garden decorations.
Cracked ones can become a toad house, a mini fairy garden, or a decorative spill pot. Shards can be placed at the bottom of pots to promote drainage or on top of the soil to discourage animals from digging through your plants.
Indoors:
From dog treat containers, to cutlery holders, to decorative center pieces, there are nearly endless possibilities for diy recycled plant pots. However, it's best to use whole pots for these projects and leave broken pots or shards outdoors.
---
Is there anything else I can do to cut down on plant pot waste?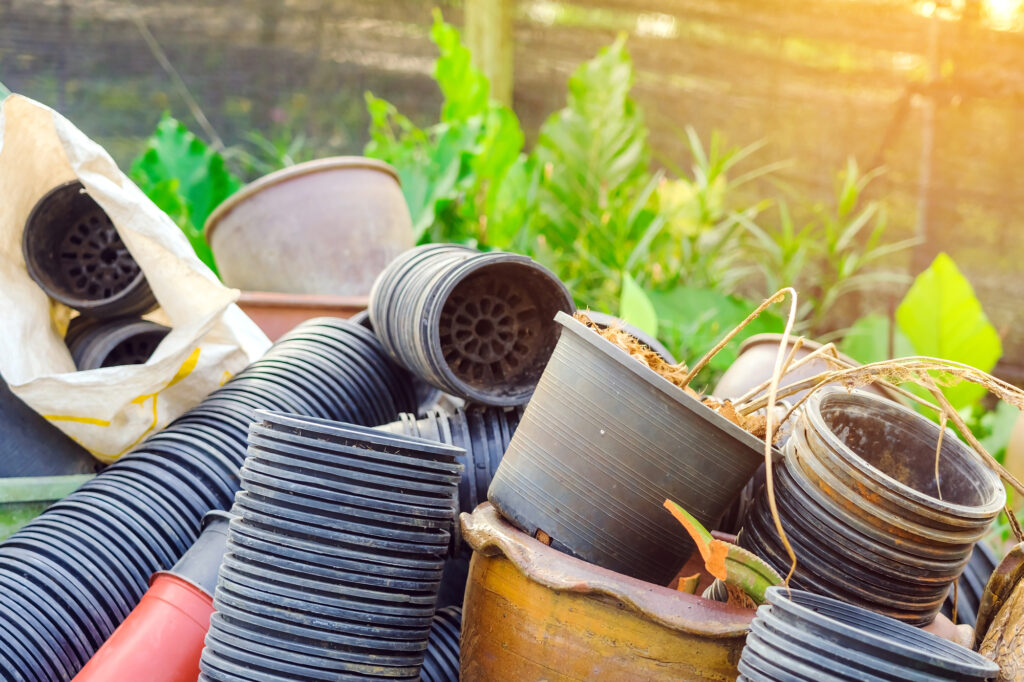 If you want to go a step further, you can encourage your local garden centers or big box stores to only stock 100% upcycled or recycled garden pots. There are plenty of companies that offer these products, and there are even ones made of plastic waste collected from the ocean.
You can also get your own plants container free by purchasing from eco-conscious mail-order nurseries, dividing perennials, or growing plants from cuttings or seeds. And if you ever find yourself in need of more pots, you're sure to find people willing to give their extra ones away.
---
---
You don't have to give up buying plants just because they often come in plastic. While it's worth looking into completely packaging-free options or 100% recycled plastic pots, you can also recycle old pots or put them to good use, allowing you to enjoy your garden or plant-filled home guilt-free.