Whether you want to catch a tan, build sandcastles with the kids, or doze in the shade to the sound of the waves, the beach is the best place to be this summer!
We all know beach days can take some planning, and you need an easy way to haul towels, swimsuits, books, sunglasses, snacks, sunscreen, and flip-flops to and from the shore. That's where the trusty beach bag comes in.
However, not all totes are made the same – where possible, it's always best to opt for sustainable beach bags that are made from eco-friendly materials.
What to Look for When Buying Eco-Friendly Beach Bags
A sustainable beach bag has a minimal environmental impact and is often crafted from natural fibers that will degrade naturally at end of life. Some brands even make bags from recycled materials, which helps conserve natural resources and actually removes trash from our planet at the same time.
You should also think about avoiding "fast fashion brands" that exploit their workers, and instead pay heed to how a company treats employees when choosing a sustainable beach bag. The best brands pay their artisans fairly, prioritize ethical manufacturing, and are transparent about where their materials come from.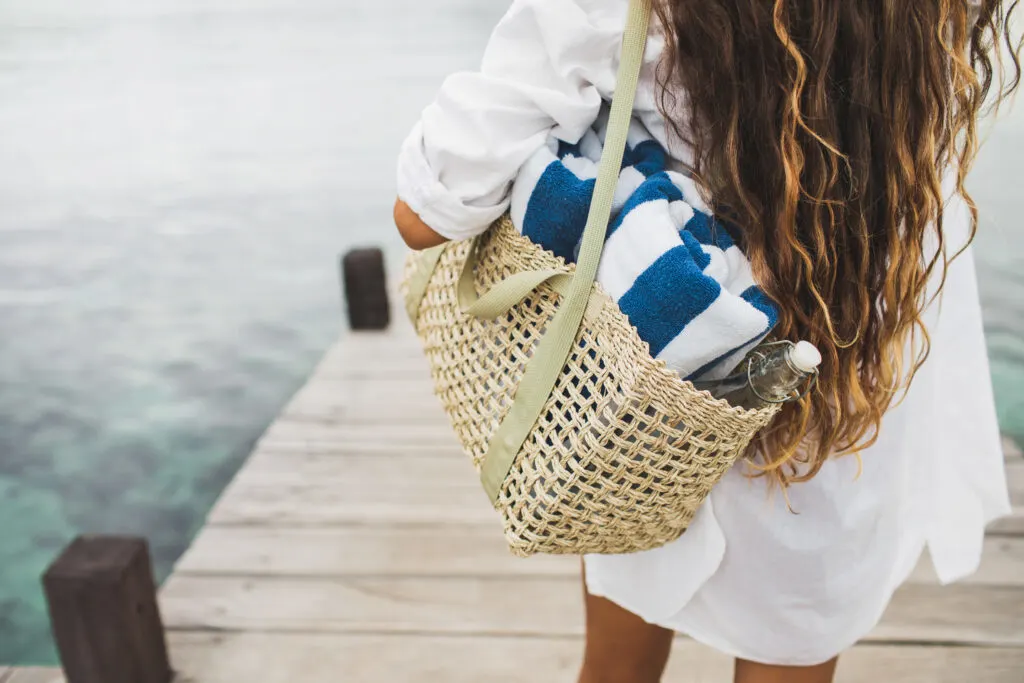 This article may contain compensated/affiliate links. See our full disclosure here.
---
Best Eco Beach Bags
Here are some of the best bags for the beach from eco-friendly brands. These sustainable beach bags stand up for the environment and look cute doing it!
---
Sustainable beach bags are the future – say goodbye to nasty plastic fabrics that pollute the environment and exploit the people that make them. As more brands join the fight against climate change, there are plenty of stylish, sustainable options to suit your summer needs!
Other eco-friendly beach essentials:
– Sustainable Beach Towels
– Eco-friendly Beach Umbrellas
– Sustainable Sun Hats