How many pens do you have at home? 10? 20? 50? Multiply this by billions of people, and that's a lot of pens being used, and a lot of pens destined for the trash. Back in 2005, BIC – a single brand – celebrated its 100 billionth sale. Just imagine where we are now.
Plastic straws and bags have been under fire for being unnecessarily wasteful, but almost no one addresses this everyday writing utensil and the options available for eco-friendly and zero waste pens.
This article may contain compensated/affiliate links. See our full disclosure here.
---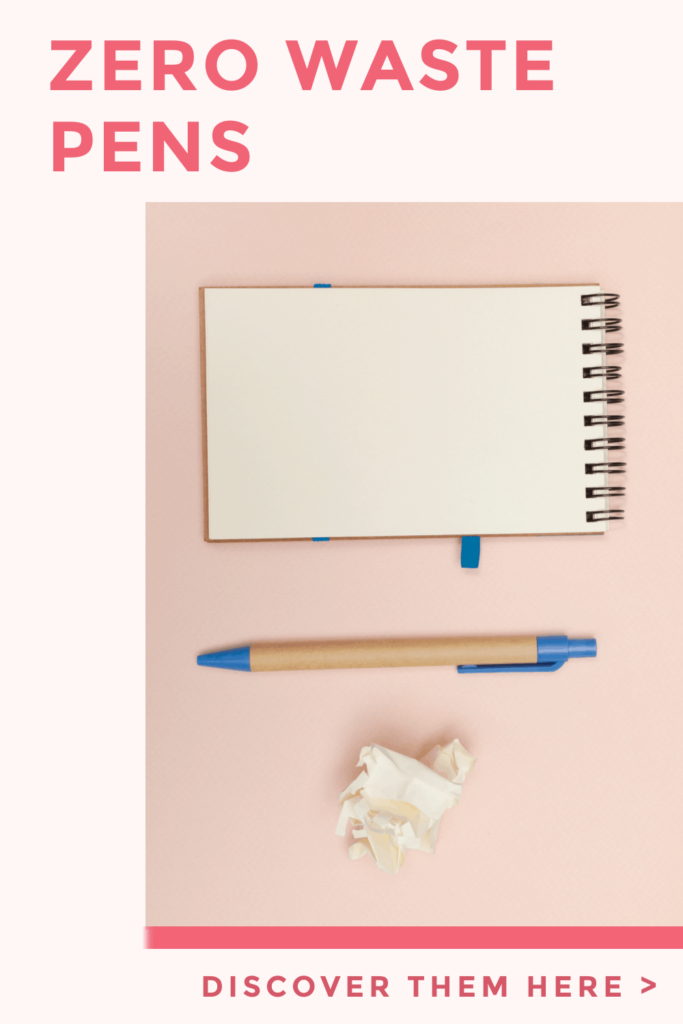 Why are pens bad for the environment?
First and foremost, the pen's plastic bodies are not usually recycled. More often than not, they're simply discarded in the trash where they'll take hundreds of years to decompose.
And considering how often people lose them, many probably don't even make it to the landfill.
The environmental impact doesn't end there though. Consider the ink left in pens and how this contaminates soil and water. Add in the environmental cost of raw materials and production, and you'll soon realise pens have a hefty environmental footprint.
Can you recycle pens?
Pen recycling isn't as easy as putting pens in your curbside bin, but it does exist. Bic and TerraCycle have created a national recycling programme for writing instruments that was created to help tackle the pen waste problem.
You can request a label online and send your used pens, markers, highlighters, and even paint sets and flexible packing to TerraCycle to be recycled.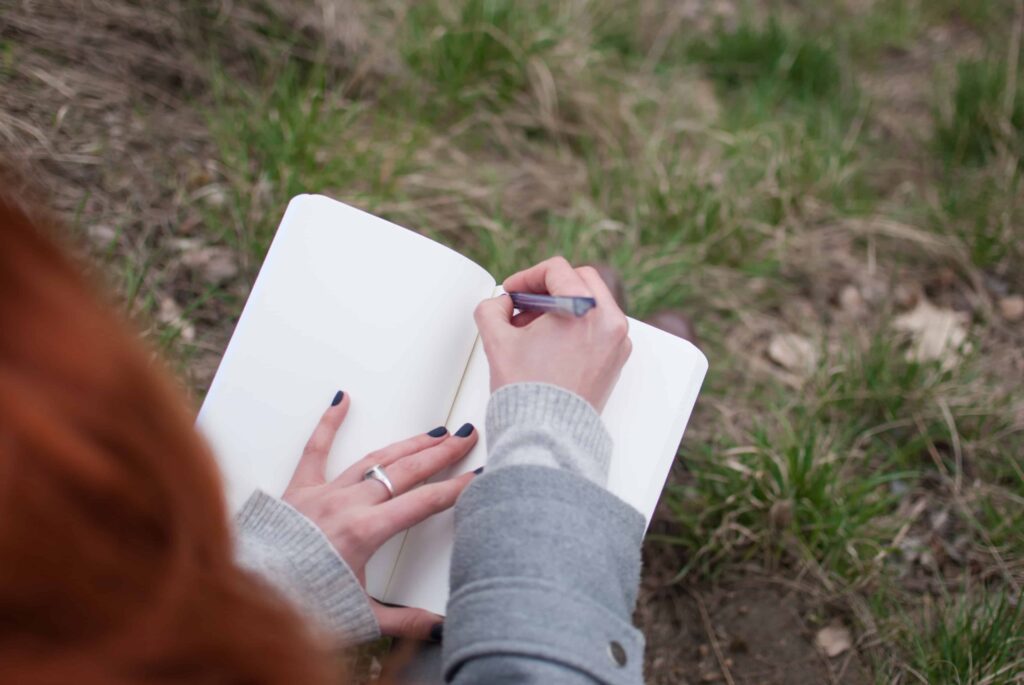 With 5,500 participating locations in the US, there may even be a drop-off point at your local OfficeMax, Staples, public library, or school. And if there's not, you could be the person to start one.
Alternatively, you can upcycle old pens. The bodies without the ink cartridges make great garden stakes, drink stirrers, or cat toys. If you're feeling crafty, you can string them together into a placemat or cut them apart to make beads.
Some people like "the Pen Guy" have even made amazing works of art out of many people's old pens.
---
Most Eco Friendly Pens
With the exception of quill pens (which are not at all practical), there's no such thing as completely zero waste pens. There are some eco-friendly pens, however, and as consumers become more aware of plastic waste, the market for plastic-free pens is expanding.
Let's look at some of the best options for zero waste pens. You can read more about why these pens have been chosen below.
FOUNTAIN PENS
Often thought of as archaic and difficult, fountain pens are actually quite easy to use and many people even find them much more enjoyable to write with.
Essentially ink reservoirs with a metal nibs at the end, they can be used over and over and refilled with ink when they run out. Because they are made of metal or stainless steel, they are very durable and can last from generation to generation.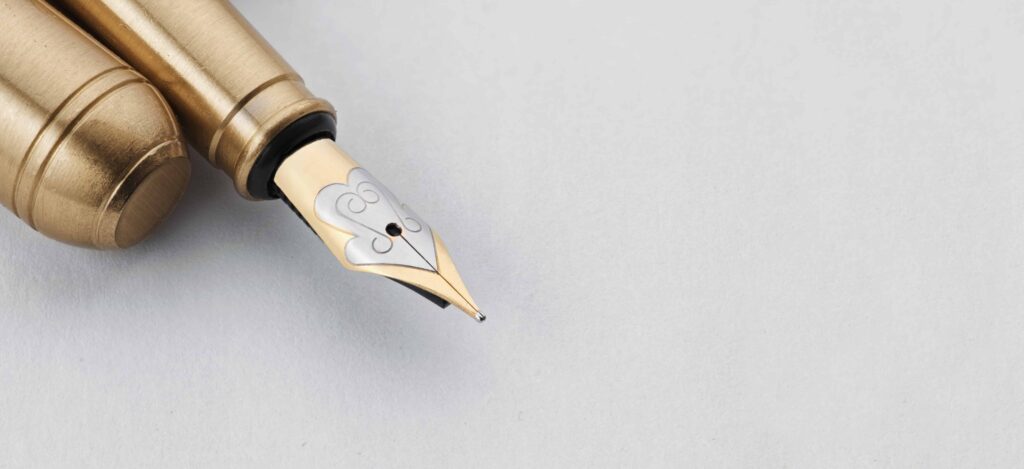 Nibs can be changed out, giving you the ability to write finer or broader lines all with the same writing instrument. And there are also plenty of ink colors to choose from if you don't like the typical black or blue – making fountain pens a versatile choice.
Modern fountain pens also have an easy filling system allowing you to draw ink up into the pen by submerging the nib and turning the barrel.
Unfortunately, the environmental cost of sourcing the metals used in fountain pens doesn't make them 100% eco-friendly. But the good news is that if you buy a quality pen, it should last you a lifetime, meaning they're as close as you're going to get to a truly zero waste pen.
Best eco-friendly fountain pens & Ink Refills
---
---
---
Best Refillable Ink Options for Fountain Pens
---
BIODEGRADABLE PENS
Growing concern about plastic waste has led to more companies producing biodegradable pens. Now it's possible to find pens made from recycled paper, biodegradable cornstarch, and FSC-certified wood.
These pens are usually refillable, but their ink cartridges have to be replaced, resulting in some waste contributing to the cycle. Their material also makes them less durable than fountain pens, so they won't last for life, and you'll need to factor in production and shipping costs.
If you're not ready to make the switch to a fountain pen, however, these non plastic pens are a great option. Make sure you also search for ones that have plant-based or soy-based inks, which will be less contaminating to the earth should they end up in landfill.
Best Biodegradable Pens
---
---
---
RECYCLED PLASTIC PENS
Why not recycle other plastic into pens? Well, that's exactly what many companies have done. Even the major players like Bic and Pilot now offer pens made from up to 86% post-consumer waste.
While this doesn't solve the problem of what to do with them once these recycled pens break or run out, it's still better than buying completely new plastic pens.
With some big name companies on board, these also tend to be cheaper and easier to find than biodegradable pens.
Best Recycled Plastic pens
---
---
---
LONG-LASTING PENS
Another idea that's gaining traction is pens with larger ink cartridges that are designed to last a lot longer. As a result, you'll end up going through far less of them than your average pens, resulting in less waste overall.
Best Long-Lasting Pen
---
ZERO WASTE PENCILS
It's worth noting that pencils are generally more eco friendly than pens. Whether you have an old-fashioned pencil that you sharpen or a refillable mechanical pencil, even the run-of-the-mill brands tend to be better for the environment than plastic pens.
For zero waste writing utensils, search for pencils made of FSC-certified wood or recycled newspaper.
Best Zero Waste Pencils
---
---
Even though completely zero waste pens still remain a pipe dream, it's easy enough to choose pens that will do less environmental damage than your traditional plastic pens.
For the most eco-friendly option, seek out a fountain pen and discover why so many people love them. For the bare minimum, send old pens off to be recycled.
With these small steps and simple decisions, your lists, notes, diary entries, and calligraphy can be a little more guilt-free.