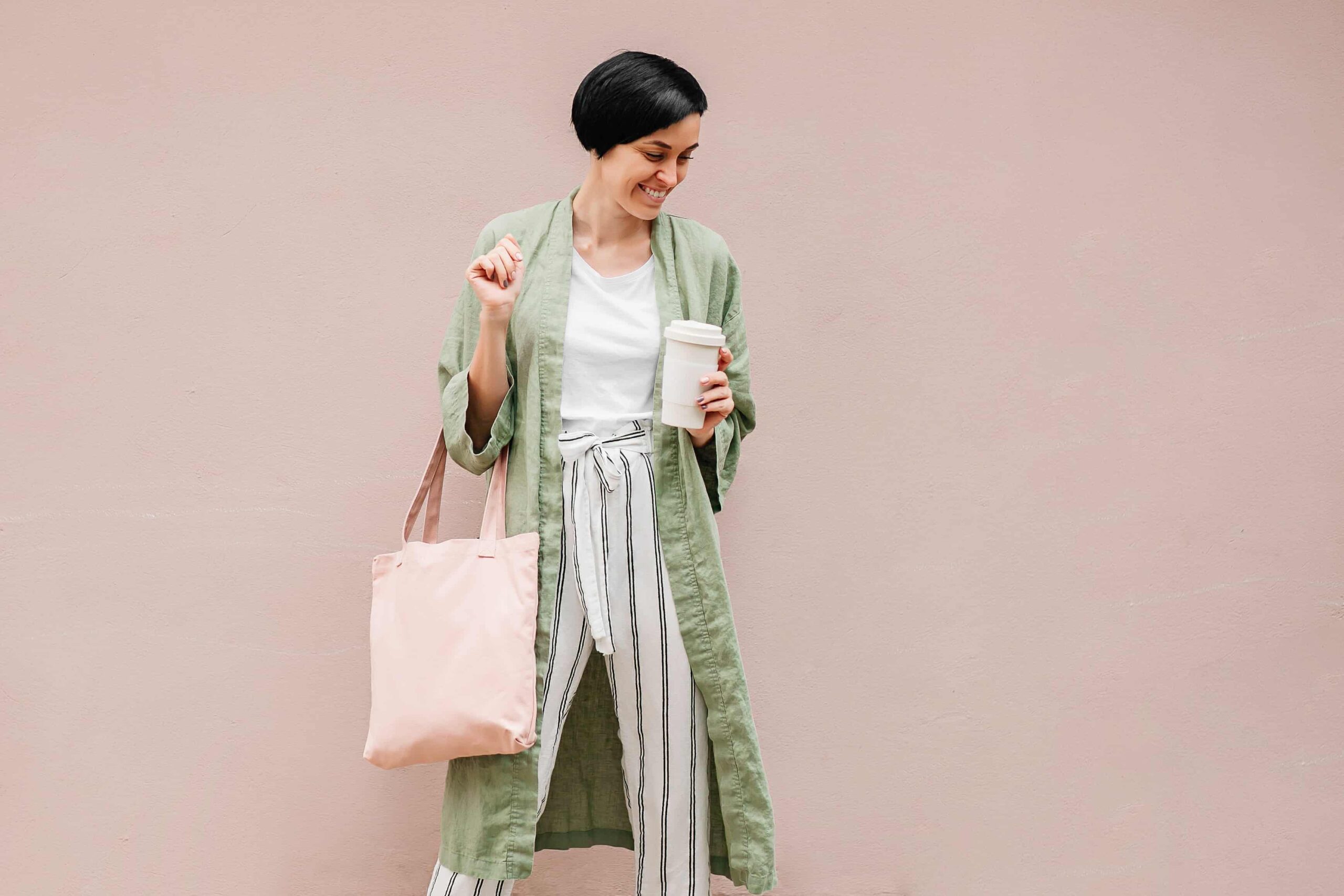 We all know that buying and wearing ethical clothing is the right thing to do. But ethical, more often than not, also translates to expensive. Luckily, with the rise in demand, there are starting to be more options than ever in the affordable ethical clothing range.
I've tracked down a massive 4o brands who not only know how to do good for the planet – they really know how to make you look good too! Read on to find some of the best affordable ethical clothing brands.
---
This article may contain compensated links. See our full disclosure here.
List of Ethical Clothing Companies Around the World
This is a growing list of ethical fashion brands that you can trust to produce eco-friendly clothing. Seeing as everyone has a different gauge of affordable, I've started at the cheap ethical clothing end, and continued right through to the slightly more expensive (but still affordable in my view) options.
---
Cheapest Ethical Clothing Brands
The family behind Pact Apparel had a simple mission when starting their ethical clothing business. It was simply to create the comfiest clothes in the world without destroying the earth, or harming people. And I'd say they've succeeded with their dream.
"Decent-looking basics for basically decent people" is the theme behind The Road – an Australian ethical fashion brand. Their range is small, consisting mainly of tee-shirts and underwear, but their ethos of treating their workers well, using quality, natural materials and making clothes that last is spot on!
From the sun-soaked shores of Valencia, Spain, comes the comfiest underwear you'll probably ever own. The Nude Label is an ethical underwear brand that manages to make comfortable undergarments actually look good on!
Born out of romance, Swoon Swimwear epitomizes the American dream for its founder, Kristy Kleist. The small but playful range of sustainable swimwear is locally made, ethically-sourced, and of superior quality to ensure they'll last.
The three best friends behind Mata Traders were inspired to start their business after a trip to India ignited an interest in the colorful markets and textiles of the country.
Their designs are handcrafted by artisans in India and Nepal, ensuring a stable source of income for families in some of the world's poorest communities.
Krochet Kids mission is to empower people to rise above poverty. Their beautiful creations are handmade and signed by their makers so that you can go online and read more about the person who made your clothes.
The children's clothing from Krochet Kids are made for comfort and style but also serve as a vehicle for social change.
The team behind Monkee Jeans set out to dispel the myth that sustainable fashion was dull and expensive. And we think they've done just that! Monkee Jeans create styles built to last. The kind of staple pieces you can't wait to put back on.
The cute and colorful pieces Mayamiko creates are fun without being frivolous. The clothes, accessories, and homewares are lovingly made in Malawi and are inspired by African artisanal traditions and prints.
The company holds the values of ethical trading and sustainability at its core.
Citizen and Darling are committed to building awareness and support to the ever-growing epidemic of human trafficking and modern-day slavery. Each one of their simple but stylish designs is produced in accordance with their values of paying fair wages and avoiding slave labor.
They also donate 10% of every purchase to charities who are fighting human trafficking.
#10 Boody – Australia & USA
Boody is an Australian label on a mission to create simple, comfortable and attractive underwear and base layers with earth-friendly materials. They create their range using bamboo because of its sustainable profile.
Bamboo is grown in regenerating forests and uses much less water to produce than cotton.
The idea to build a sustainable clothing brand, Bibico, was born in a farmhouse in Mallorca. Inspired to create timeless and well-made pieces that reject the idea of fast fashion, Snow and her team work with women's cooperatives that are both fair trade certified by the WFTO.
Dubbing themselves the "Robin Hood" of the fashion industry, this ethical clothing brand is 'fighting against the injustice and the deficiencies of the industry'.
Based in Germany, all of their products are renewable or recycled, such as their recycled polyester or organic cotton range. Their styles are casual, easy to wear and fashion forward.
Sustainable clothing brands don't get much more affordable than Alternative Apparel. This US label is bringing eco-friendly clothing to the masses with their range of casual and comfortable pieces that everyone can wear.
They source organic cotton and recycled fabrics and use factories where fair labor practices are adhered to.
---
Still Affordable Ethical Clothing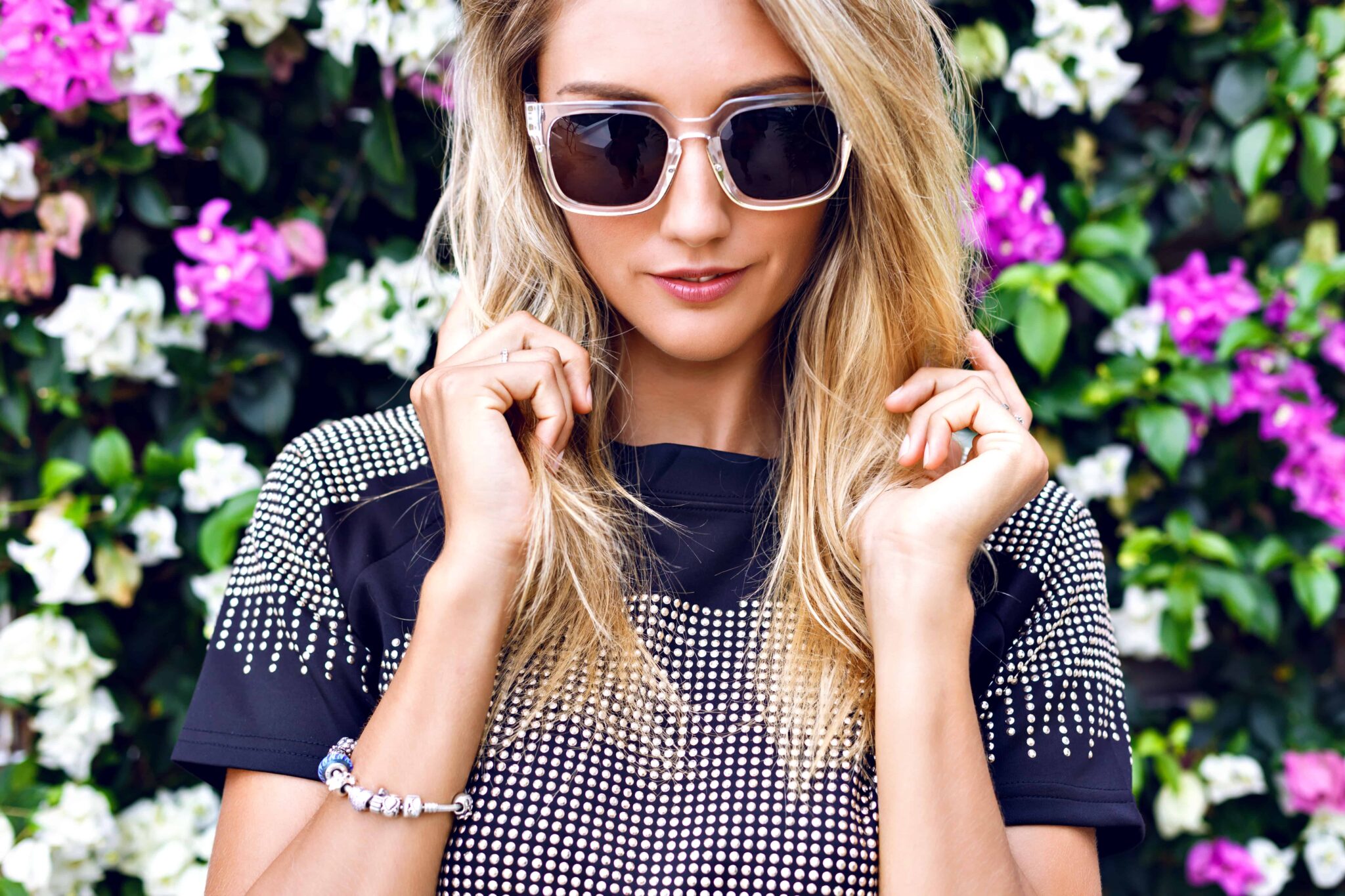 After moving to China to work in the textile industry, Bert van Son saw the impact of "fast fashion" first hand. Mud Jeans was born out of a drive to find an alternative, more sustainable option.
The company allows consumers to do good for the environment while not giving up on style!
Urban Renewal is an offshoot of the hugely popular clothing brand Urban Outfitters. The ethos behind this eco-friendly brand is to reduce textile waste by reusing, revitalizing, and repurposing.
They do this by using fabric remnants to create new fashion, by curating boutique vintage finds, and by turning old clothes that may otherwise end up in landfill into new fashionable and unique pieces.
The established ethical sportswear brand, Threads for Thought, has got it right by using sustainable materials, using ethical manufacturers, and doing their bit to help communities in need throughout the world.
They create the most flattering casual and sportswear pieces that you'll want to live in!
The Great Beyond are making gorgeous ethical clothing in Australia out of bamboo. This versatile and sustainable fabric has a whole host of benefits, including being easy-care, biodegradable and very durable.
Their range of women's clothing is stylish and adaptable while being unbeatably comfortable.
This LA-based ethical clothing label hits all the right notes by promoting positive body image, making a positive impact on the world, ethical manufacturing, and eco-friendly fabrics.
We love that they carry this ethos through to their recycled packaging materials and by promoting diversity with their clothing models.
Sancho's proves that fair trade clothing doesn't equal fashion faux pas. Their fun and contemporary range of womenswear, menswear, homewares, and accessories are sourced from organic and fair trade producers.
After seeing first hand the negative effect of the fast fashion industry on developing countries, they resolved to create a more ethical alternative.
Rothy's is an American label making ethical footwear stand out from the crowd. They recycle used plastic water bottles into trendy and comfortable flats in a range of styles.
To date, they've succeeded in repurposing over 20 million water bottles into footwear! That's a story worth supporting…
One of the big names in fair trade fashion, People Tree was a pioneer in sustainable clothing. And nearly 30 years later they're still one of the leading ethical clothing brands. They take environmental responsibility seriously and are part of the WFTO community.
They've recently teamed up with BBC Earth to create a range of organic cotton t-shirts with an ocean conservation ethos, and have a dedicated section for ethical vegan clothing – including vegan knitwear!
Patagonia is a well-known brand in the outdoor wear realm, but did you know they've got sustainability at their core? The company aims to use its resources to fight climate change and the earth's biodiversity.
They currently donate their time, services and 1% of their sales to organizations fighting environmental issues.
A company that really walks the talk in the eco-fashion realm, Loomstate believes that every step of the clothing supply chain should be sustainable.
This ideology runs right through from paying the organic cotton farmers fairly, to getting involved in community projects and actively working for positive change in the industry.
Transparency is key with Liz Alig. After learning how fast fashion was affecting the communities who produce it, she vowed to do something about it.
By partnering with women's cooperatives and fair trade workshops around the world, she has developed a fashion-forward range that has comfort at its core – so you'll want to wear it always!
An affordable minimalist clothing brand, Encircled believes less is more when it comes to stocking your wardrobe. They create versatile pieces so you can create the capsule wardrobe of your dreams.
They source eco-friendly fabrics from sources as close to home as possible and keep their production in-country too – thereby reducing the carbon footprint of their pieces.
Committed to slow fashion and sustainable design, Cossac creates feminine, classic clothing that will stand the test of time. Working exclusively with small ISO and GOTS-certified factories in Europe, Portugal, and Turkey, they minimize the environmental impact of transporting their garments.
They also source eco-friendly fabrics to make limited runs – therefore reducing the chance of deadstock.
This UK based sustainable clothing brand is dedicated to creating contemporary conscious clothing that will appeal to the modern woman.
They're totally transparent about where their clothing is produced (in EU factories that pay fair wages and have good working conditions), and the fabric they use (natural and largely organic).
Ethical fashion is at the forefront for US boutique label Ash & Rose. They believe in creating timeless styles that will be firm favorites for years to come. They use organic and recycled materials in their production and utilize resource-conscious manufacturing practices.
#29 Woden – Denmark
Woden are the creators of fashionable Scandinavian sneakers, and you'll be supporting a sustainable fashion brand when buying their shoes. Inspired by nature, they source natural materials for their designs such as cork soles, recycled rubber outsoles, and fish leather – a byproduct of the fishing industry.
---
Upper End of the Affordable Ethical Clothing Range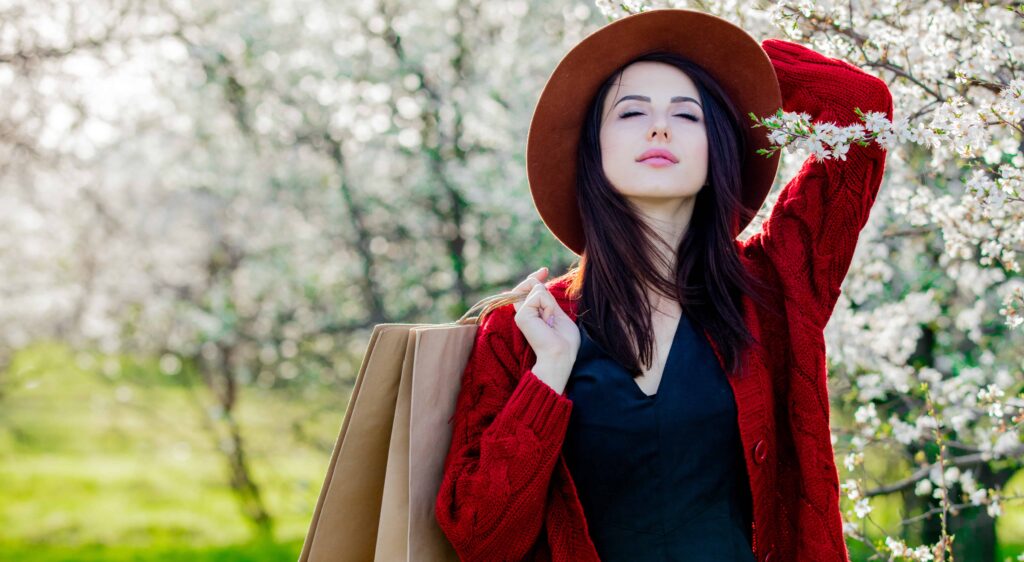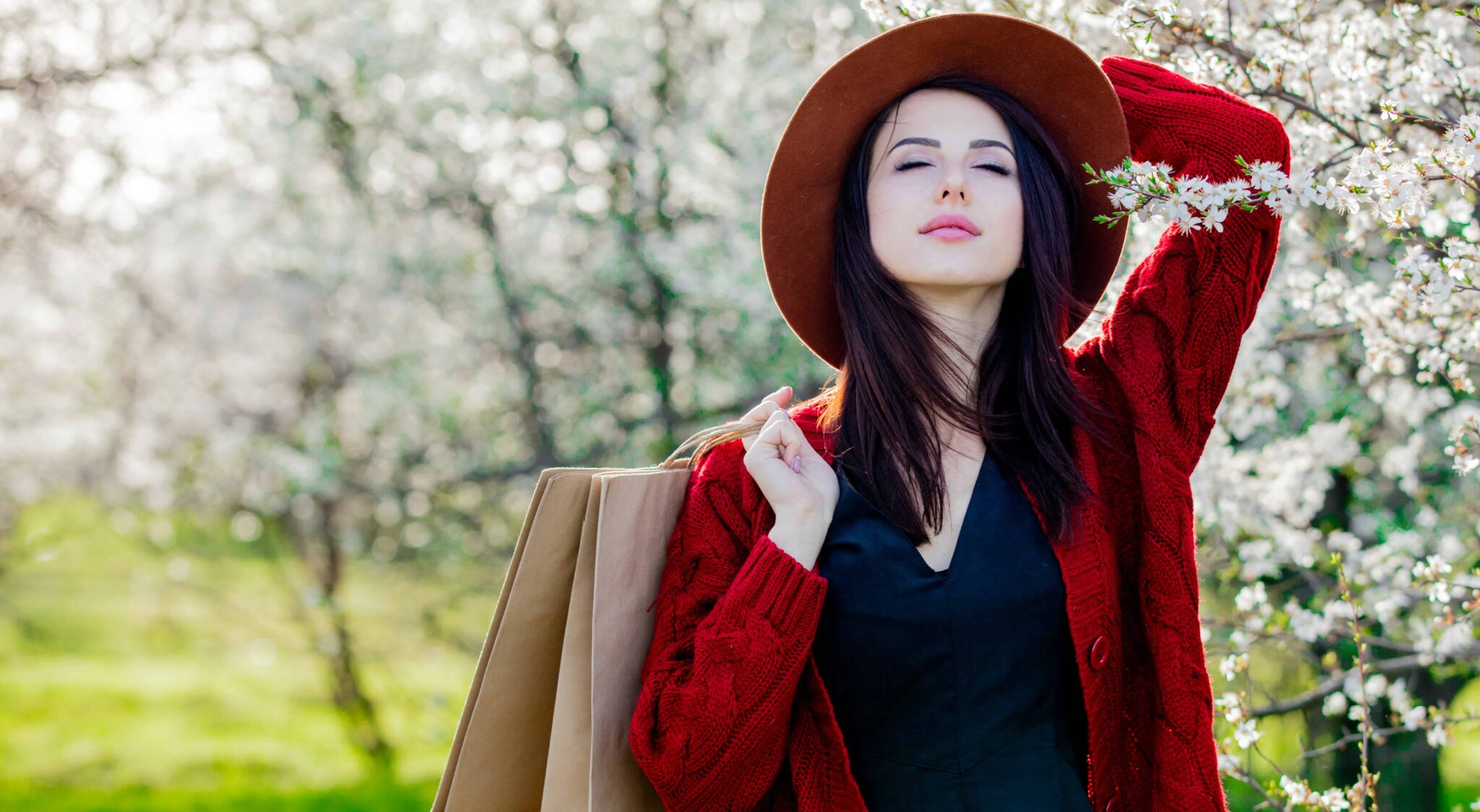 Australian label Vege Threads is committed to creating sustainable fashion that you'll love for years to come. With an emphasis on local, they source organic and eco-friendly clothing materials that they whip into gorgeous, wearable designs in their Australian factories.
Specializing in zero waste fashion, Tonlé produces its range of body-friendly clothing using remnant materials and by making sure no fabric goes to waste. Considering a typical factory will have 40% waste – this is a huge achievement!
They also employ fair trade labor and skilled artisans to create their beautifully detailed designs.
High-quality, affordable clothing made in a sustainable way is the core philosophy for US label Siizu. Organic fabrics, streamlined manufacturing processes and a continued effort to reduce their carbon footprint, make this ethical brand one worth watching.
They also give back by partnering with the American Forests initiative.
Not content with the working conditions on offer in some factories, Reformation decided to build their own sustainable factory in Los Angeles. You can even take a tour and 'meet the makers' yourself! Now that's redefining responsible clothing.
Oh, and if you're not already familiar with this brand – do yourself a favor and check out their gorgeous range – you'll soon be a loyal convert!
Consciously designed and locally made, P.i.C Style delivers beautiful pieces that will quickly become wardrobe staples.
Combining minimalist concepts with ethically made clothing, this UK label sources organic, sustainable materials to create their fashion-forward range.
Incredible fabrics are at the core of everything Matter producers. They source heritage prints and interpret them in a modern way to create something truly unique.
Driven by purpose and provenance, they're actively working to induce a positive change in the industry in which they operate.
#36 Komodo – Europe
Contemporary style created while respecting the planet and people is what Komodo is all about. They're one of the leading ethical clothing brands and have been committed to making sustainable clothing in the UK for 30 years!
Everlane has become a household name in the eco-friendly fashion realm. And for good reason! Their easy to wear and durable designs are made with the finest materials and produced in the best ethical factories around the world.
They take transparency one step further by revealing the exact cost of production in each of their designs. A refreshing attitude in the clothing business.
A brand for women, Birdsong wants to revolutionize the way we dress and think about fashion. They work under the promise of 'no sweatshop and no photoshop' with the aim of empowering women – from the makers to the wearers.
Working solely with women's groups and charities to produce their minimalistic range, this UK label knows how to produce clothes women love to wear!
With a name that translates to 'Green Love' in French, you'd hope this is a natural clothing brand that respects the environment. And you'd be right!
Amour Vert partners with the non-profit American Forest to plant a tree for every garment sold – how cool is that? Plus their sustainable designs are pieces you'll love to own…
Using only deadstock from the fashion industry (that is, the leftover fabric that would normally end up in landfill), US eco brand Christy Dawn creates the most beautiful designs.
Their ethical dresses are flying off the shelves as fast as their LA-based workshop can make them!
---
How many of these eco friendly clothing brands were on your radar already? We hope you've discovered some new favorites among this list. Happy guilt-free shopping!