These days, more and more of us are turning to eco-friendly options in our daily lives. Whether it's a metal straw or reusable bags, many of us are doing our part to join team Greta and save the planet.
But there are some not-as obvious zero waste swaps that can make a big difference too. Like buying eco-friendly toilet paper.
Don't worry, we're not going to suggest you use family cloth or invest in a bidet. Those are fabulous zero waste options of course, but if you're not quite ready for that level of change, don't worry. There are small changes you can make when doing your weekly shopping that will still help make a big difference.
But we don't want to spend our money on toilet paper that lets us down when we need it most. So what can we do?
Well, stick with us, for we have tried and tested eco-friendly toilet paper to find the best one on the market! Read on to find the best eco toilet paper for your needs.
This article may contain compensated/affiliate links. See our full disclosure here.
---
Why should we use environmentally friendly toilet paper?
Before we get into the best sustainable toilet paper on the market, let's consider why you should make the switch from regular toilet paper.
Most traditional toilet paper is made from virgin softwood pulp, which is sourced directly from the trees in our forests.
When you consider that the average American uses over 140 rolls of toilet paper a year, (the Brits use slightly less at 127 rolls a year) the number of trees being cut down and the energy used to create them suggests we have an issue on our hands!
Not only do trees create the air we breathe, they are our planets' defense against climate change.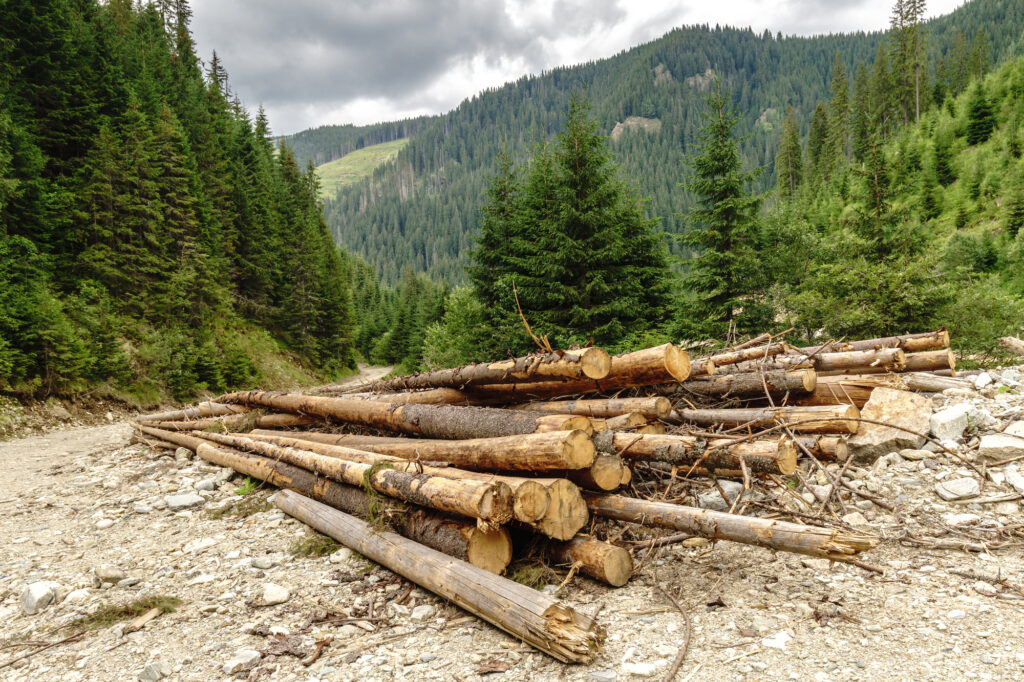 And it's not just the trees we should be concerned about, but the countless habitats that are lost pose a threat to the future of numerous wildlife species. It is also having a detrimental effect on the land of indigenous peoples.
Producing a single roll of toilet paper also requires 37 gallons of water and 1.3 KWh of electricity. And the toxins in the chlorine used to process the paper pulp should have us very worried about putting it anywhere near our tush!
These factors have led us here; with a goal of a zero-waste bathroom, from bamboo toothbrushes to earth-friendly toilet roll, we are committed to eradicating waste. So without further ado, let's find the best eco-friendly toilet paper for you!
---
Best Sustainable Toilet Paper: Our Favorites for 2022
In an ideal world, we wouldn't need to use toilet paper at all. There are many other eco-friendly options including bidets and cloth solutions. But let's face it, they're not always practical or cost-effective.
So if you want to make a positive change, don't keep putting it in the 'too hard' basket. Instead, try one of these plastic-free toilet paper alternatives and know that you're casting a vote for a more environmentally friendly world when you do so.
---
Final Thoughts
And just like that, we have reached the end of our sustainable toilet paper journey together! As you can see there are plenty of fantastic options for those seeking a eco-friendly toilet paper alternative.
Be sure to consider the softness and cost when making your decision for a truly wonderful experience, that's just right for you.
And why stop there? Why not add some bamboo toothbrushes or plastic-free toothpaste to your shopping list? Together we can make the world a more sustainable place!