As many of us move away from consuming bottled water in order to reduce our consumption of single-use plastic water bottles, we are seeking new ways in which to drink water safely, while keeping all of the nutrients intact so that our bodies gain the maximum benefit.
One of the best ways to do this is to invest in an eco-friendly water filter pitcher. Using a non plastic water filter can actually add minerals to your drinking water, therefore improving the water quality, and they have been designed in such a way that they remove foreign bodies and chemicals from the liquid, making it safe and refreshing to drink.
Water filters help to reduce your carbon footprint and can help save water too, thus, contributing to a healthy environment and sustainable planet. If purchasing an eco filter is something you have been considering for a while, our guide below details some of the best environment friendly water purifiers and plastic free water filter pitchers on the market today, to help you find the perfect one to suit your needs.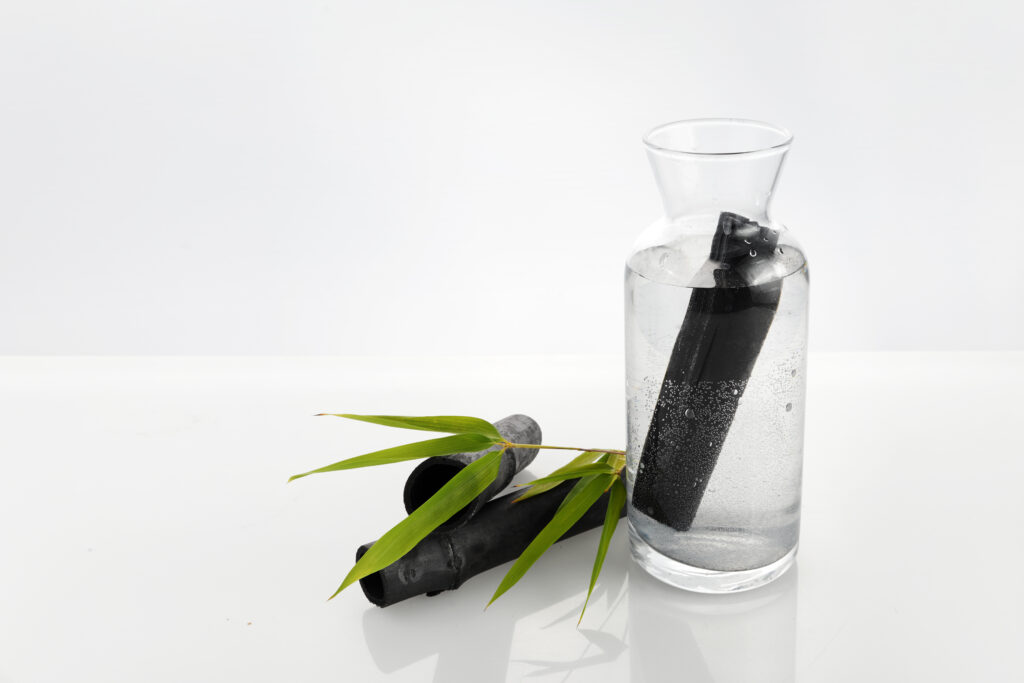 This article may contain compensated/affiliate links. See our full disclosure here.
---
Why Opt for a Plastic-free Water Filter
Unless we are fortunate enough to live on a remote mountainside, we don't obtain water directly from the source. Before it reaches our homes it's transported to a treatment plant where it goes through a purification process.
The problem with this, is that many essential minerals that our bodies need are removed from the water during this process, making it less nutritious and less safe for us to drink.
Water treatment plants tend to add flouride and chlorine to the water to eliminate bacteria too, and although these levels are controlled, when we drink directly from the tap, these toxins can enter our bodies, potentially causing health issues.
At this point you may be thinking, why not just drink bottled water? Well, increased plastic consumption puts a strain on delicate eco-systems, not to mention that most plastics contain an industrial chemical known as BPA – Bisphenol-A.
This has been linked to high blood pressure, type 2 diabetes, cardiovascular disease and can also affect brain development and the behavior of children.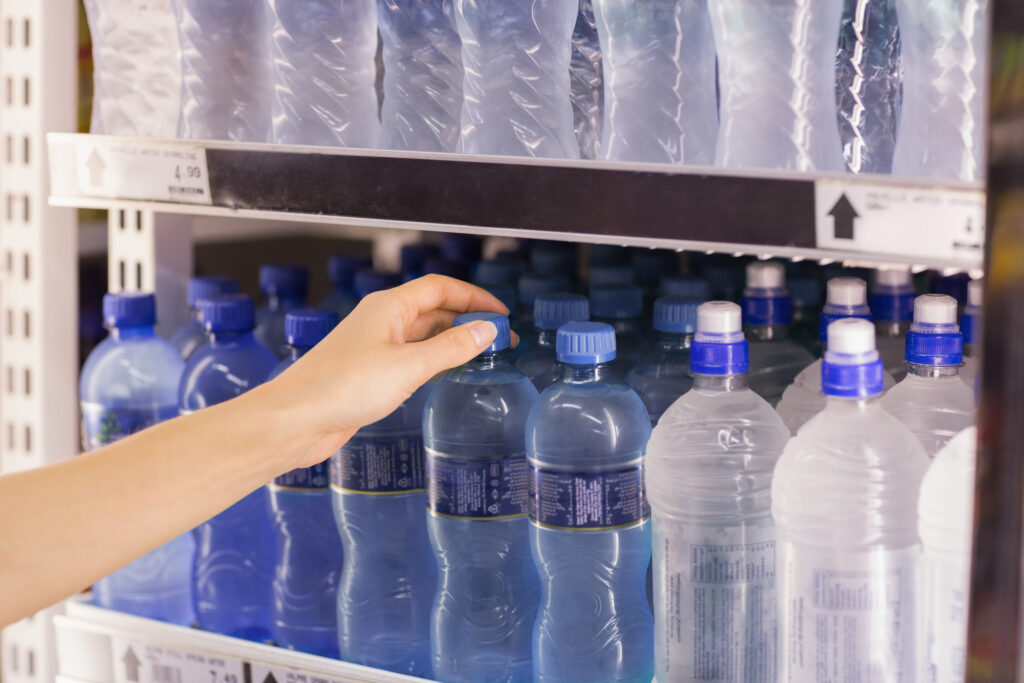 Another issue is plastic pollution. As plastic can take decades, even centuries in some cases to break down, bottles are left in landfills, releasing harmful toxins into the soil we need to grow food and harming wildlife and nature in general.
Plastics can also deteriorate water supplies and marine life, destroying entire species as more bottles are dumped in the ocean. As of today, even with this knowledge, there are still no biodegradable plastic bottles on the market.
Sustainable plastic-free water filters eliminate the majority of these issues. They help to remove chlorine and flouride, also heavy metals, pesticides and microplastics from the water while keeping essential minerals intact.
Most eco-friendly water filter systems are made from glass or other safe materials too, so even when the product lifecycle is complete, they can be recylced, composted, or reused. Water filters and cartridges (used to purify the water) are long-lasting and some refillable, so in the end, it can cost less money (in the long-term) to invest in an eco friendly home water filtration system than you would spend on bottles of water each year!
---
Best Zero Waste Water Filters
A zero waste water filtration system is easy to use and can be incredibly economical over time. On our comprehensive list below, we show you the best quality environmentally-friendly water filters from several manufacturers, the ones which represent great value for money and the functions that they offer.
Read on to find the best water filter pitcher brand to serve yourself and your family. There's something for every home and budget!
---
If you've been looking for the best eco friendly water filter jug or an environmentally friendly water filter for a while, hopefully our extensive list has equipped you with all the knowledge you need to make an informed purchasing choice.
Access to clean drinking water is a fundamental human right, and thankfully, there are companies out there who are bringing ground-breaking products the forefront for use in our homes, workspaces and while travelling.