Cling Film is a great tool to help reduce food waste. It sticks to pretty much any material (including itself), keeping leftovers fresh and making open products last longer. It's a popular product, worth almost $1 billion, with one study finding that almost a quarter of American households go through at least one roll once every six months.
But Cling Film is plastic, and does create a waste problem in of itself.
It's difficult to reuse or recycle, so the only real option for the eco-conscious is to reduce the amount that you use, or preferably, find a plastic wrap substitute for an environmentally friendly alternative to cling film.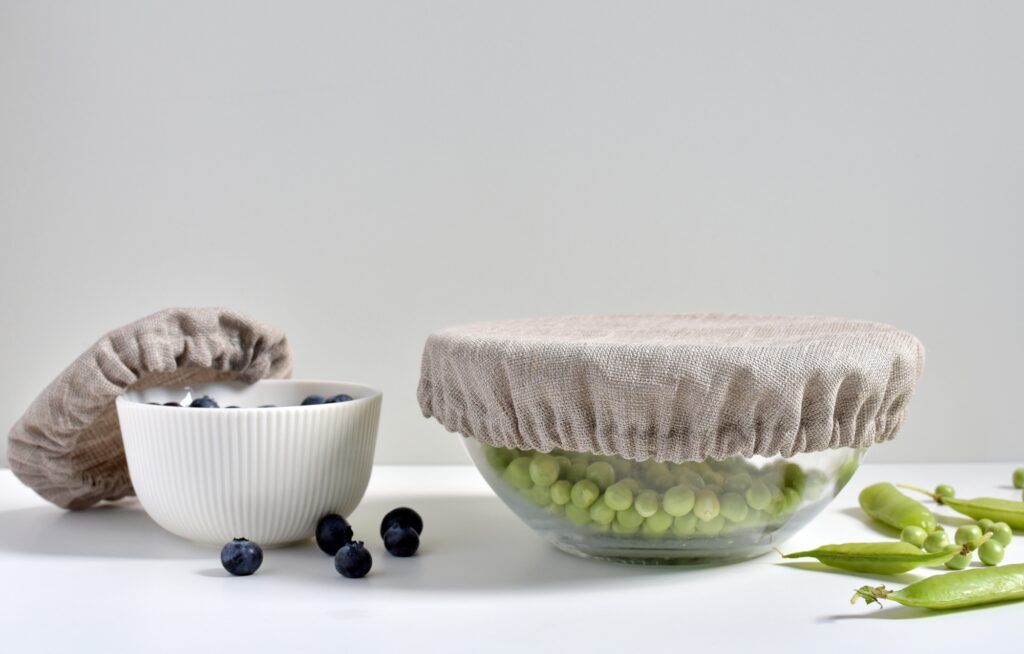 This article may contain compensated/affiliate links. See our full disclosure here.
---
Why look for a Cling Film Alternative?
Cling Film, also known as saran wrap, is made from polyethylene, polyvinyl chloride (PVC) or Polyvinylidene chloride (PVDC), all plastics that are derived from petroleum products. Plastic granules are melted and stretched into tubes, which are then blown out and stretched further into thin sheets and rolled.
Thin, soft plastics like Cling Film need to go to specialized recycling plants, and even then they can't be made into new soft plastic. So every new piece of Cling Film that you use has to be made from virgin material. Recycled soft plastic most often gets remade into hard, composite products like public outdoor furniture and playgrounds and boardwalks. Even when it gets disposed of, Cling Film causes more problems than other waste.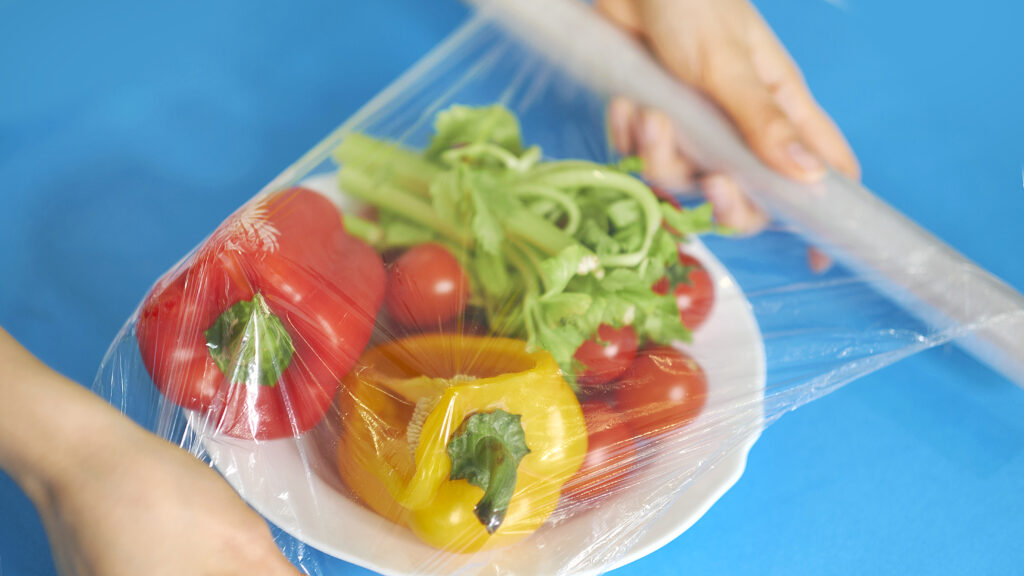 In landfills or incinerators, PVC and PVDC can release dioxin, a toxin, and carcinogen that persists in the environment and accumulates in food chains. The thin plastic can also get into waterways very easily, and, even worse, can pick up bacteria and metals that can cause harm to marine life.
Cling film also contains a lot of chemicals that you might not want to consume. Although it is safe for use when used properly, it shouldn't touch food when being used in a microwave and some cling film is not suitable for wrapping fatty foods like cheese or pastry. A concerning thought when you consider how widespread the use of Cling Film is!
---
Best Plastic Wrap Alternatives
So, is there an alternative to such a convenient and versatile product? There might not be a one-size-fits-all solution for every person and every scenario, but there are plenty of alternatives to cling film to help you ditch the plastic.
Let's look at some of the best eco alternatives to Cling Film below.
FREE ALTERNATIVE – PLATES, BOWLS & PAN LIDS
It may not be high-tech, but using crockery to cover food works perfectly well for most things and allows you to go completely plastic-free. If you are only keeping leftovers for a day, it doesn't necessarily need to be in an airtight container. For food that is made in a pan, you can even save on the washing up and cover it with a pan lid!
---
Cling Film might seem like the easiest choice for use in the kitchen, but with so many alternatives for pretty much any scenario, there is no shortage of options to make the switch with.
Try a few out and see what works for you.